Developing mobile applications can be an expensive and time-consuming process. You will require developers to code with various specialized skill sets as well as keep up with the latest technology trends. Because of this, many companies choose to outsource their mobile app development projects to companies in India. In fact, India has become one of the world's leading locations for outsourcing IT services. Here are five reasons why your company should consider outsourcing app development to India

The #1 Reason: Save money
The outsourced cost of mobile app development can be significantly less than its in-house counterpart. Plus, it's a predictable cost, since you know what you need to pay month after month. While local costs will fluctuate based on your location, we've seen a 30% difference between what large US companies pay for Indian software developers versus US freelancers! That's a lot of money that could go towards funding other aspects of your business.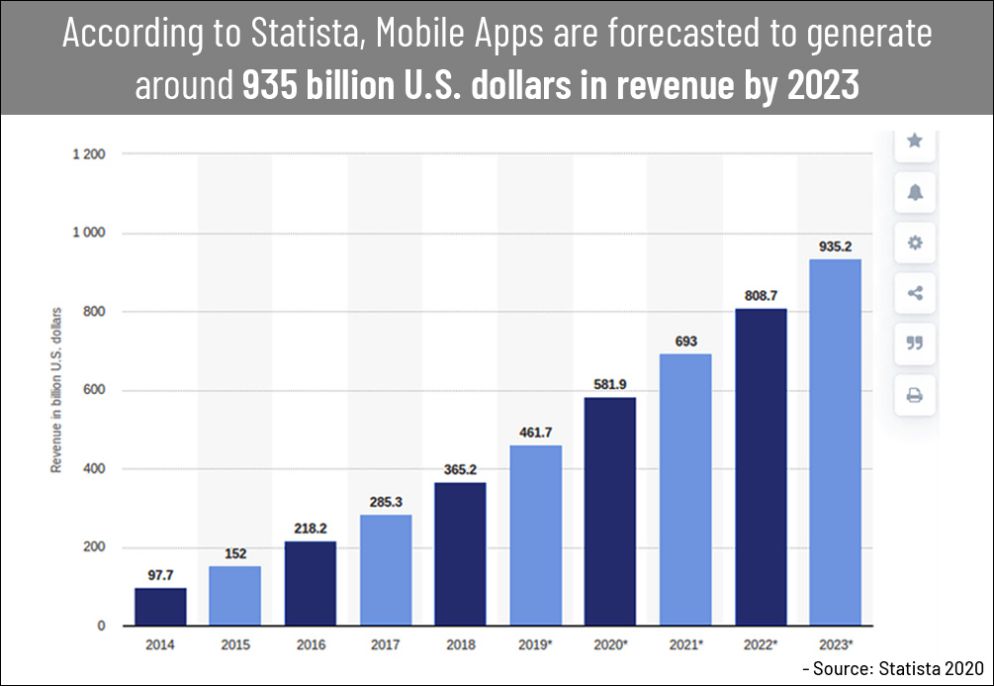 The #2 Reason: Time constraint
The development team in India works in three shifts thereby reducing the overall time by 1/3. Only because of the available talent in India, we can make sure to develop our applications quickly and thoroughly. In addition, your application will have a team that works 24/7 thereby ensuring constant updates. Overall it takes 12-15 weeks to develop a well built out application from scratch with all business logic involved. We are the only firm that guarantees deliveries of your apps within 2 months timeframe without compromising on quality.
The #3 Reason: Quality, Quality and Quality
If you're new to the concept of outsourcing, you might wonder what to expect. Will your outsourced workers have the skills they need? Will they be able to understand your needs? And will they provide quality work? There is a risk factor in any business decision. However, there are ways to ensure that your outsourced project comes out right the first time. One key is choosing a developer that specializes in mobile app development. Many software developers specialize in different types of software, and it's critical to find one with experience developing mobile applications. Quality is the key and it is important to focus on the quality of the development company.
The #4 Reason: Hire the right software development company. Not a developer
Some companies may tell you that they can complete your software project with one of their engineers. A software company has a range of resources: technology, domain expertise, and multiple people working on your product. On a smaller scale with just a developer, there are minimum expenses. However, when faced with time constraints or lack of training resources, etc., some software developers take shortcuts such as copying and pasting other apps' code into yours. They do what is fastest rather than what is best. That is not conducive to building a great product for you.
The #5 Reason: It's safe!
Sure, there are cheaper places you can outsource your application development work, but you aren't going to find a more safe option. The Indian software market is an established and vibrant place with some of the best developers in the world. In many cases, when outsourcing or offshoring applications, companies have a fear of dealing with foreign countries; the reasoning is usually about legal exposure and security for the client's data. With high IT-security standards in India, there is absolutely no reason to worry about issues like these when it comes to outsourcing your mobile application development work here.
With software piracy rates as high as 90% in some countries, it's vital to protect your intellectual property (IP). And with more than 60% of software installed on computers around the world being pirated, it's clear that IP protection is a global problem—and one that needs to be addressed immediately. By outsourcing mobile app development projects to India, you can rest assured knowing that your IP will be protected by stringent copyright laws and international treaties. In addition, local laws ensure that any employees working on projects will sign non-disclosure agreements (NDAs) prior to beginning work—ensuring absolute confidentiality. If you're looking for a cost-effective, accurate, and safe mobile application development service, look no further than outsourcing your project to an Indian company.