STAMOD is a one-stop shop for all your architectural and CAD outsourcing needs. Our team of skilled engineers and architectural designers clearly understands the changing trends and needs of the industry. We cater our services to our client requirements and execute your corporate projects seamlessly.
Our Range of Expertise
Our offshore expert architectural team is consistently ready to take on your projects at any execution phase. We handle a wide range of conceptual, preliminary, and interior design projects. We also manage architectural working drawing and 3D design services for mid to large-scale projects. Our focus is on increasing the customer delight experience by providing round-the-clock architectural services.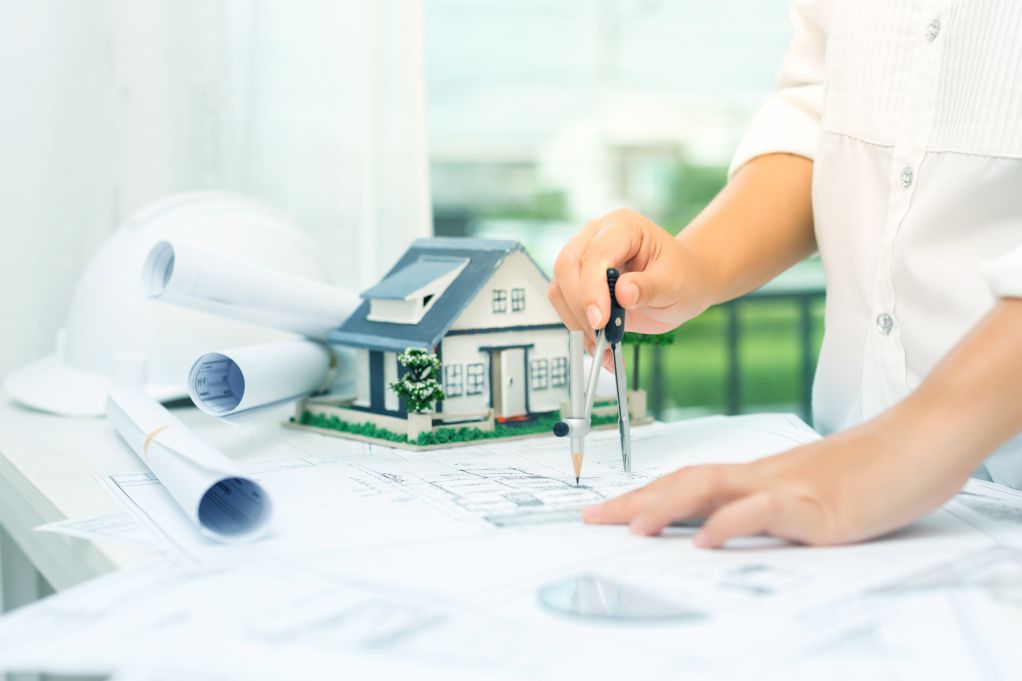 Architectural Conceptual Design
Our team has the experience of working on innovative conceptual design and preliminary drafting with minimum input from the customers during the pre-construction phase.
Architectural 3D Modelling
Our cloud 3D modeling services include a complete solution from scanning to building information modeling for commercial infrastructure and residential projects.
Quantity Take-off
We have a team of highly experienced estimators to help you handle quantity take-off and plan estimate services for commercial, industrial, and residential building projects.
Architectural Planning
Our architectural planning services focus on learning about the project and understanding the client's vision. We try to understand your motivation for your customers and help you in the planning phase of sustainable and secure buildings for your client projects.
CAD/Autocad Drawings And Conversions
We provide CAD conversions, mechanical CAD drafting, AutoCAD drafting, and drawing services for our client projects. We provide conversion services support to architects, professional engineers, and architectural construction companies.
3D Rendering
We are equipped to assist with drafting photorealistic 3D renderings of exterior and interior designs based on professional architectural blueprints. We can support client visualization presentations for all your commercial, residential, and industrial projects.
Building Information Model
We assist with intelligence-embedded building information models drafting for your client projects. We work with you throughout the planning, analysis, design drafting, construction, and execution phases of your MEP projects and BIM content creation.
The STAMOD Advantage
We focus on a single-minded approach to provide customized solutions for better value for every project.
We intend to be your strategic partner with industry-valid information and skillsets to face the project challenges and keep up with the changing demands of the evolving market.
We offer the optimum service for all our projects with well-trained professionals and high-quality solutions.
With us in your corner for offshore design and drafting requirements production, you are free to focus on your core business challenges for optimized growth.
Why Choose STAMOD to Outsource Architectural Services
High-Quality Service
At STAMOD, we strive to provide 100% error-free and high-quality service in three models. We work on the production and design to ensure your architectural services reach completion without bottlenecks or time lags. Our outsourcing services outfit your project with embedded staff onsite at the Original Equipment Manufacturer (OEM) locations.
Fast Turnaround Times
We have a global infrastructure of companies and delivery centers to ensure that we provide the fastest turnaround time without compromising the quality of our architectural services.
Highly Qualified Team
Our team comprises industry experts with 100+ person-hours of experience, with proficiency in practical production and theoretical design knowledge.
Global Infrastructure
STAMOD works with invested companies and partners across India, Malaysia, the Philippines, Indonesia, Sri Lanka, and Thailand.
Dedicated Point of Contact
When you trust STAMOD to outsource your architectural design and drafting services to us, we immediately assign a dedicated project manager as the SPOC for clear communication and seamless management of the collaboration from the very first day until the project completion.
Scalable Service Packages
At STAMOD, we pride ourselves on providing flexibility of service. As a result, we can scale our team and infrastructure to adapt to the demand of your architectural design outsourcing project.
Innovative Technology Access
The standard of our infrastructure backs the quality of our service. In addition, we have access to state-of-the-art technology and tools to help innovate your architectural modeling and drafting project.
Guaranteed Customer Support 24/7
Our team handles every minute detail to ensure the smoothest run for your project. We have dedicated members focused at all times on project management, marketing, sales, and customer support for immediate resolution of any kinks and bottlenecks in the project line-up.