STAMOD delivers efficient, cost-effective civil engineering outsourcing services to create practical, visually pleasing, and ecologically friendly sites. We help outsource a wide range of projects in the public and private sectors, from conception to construction, with our experienced and certified professional engineers.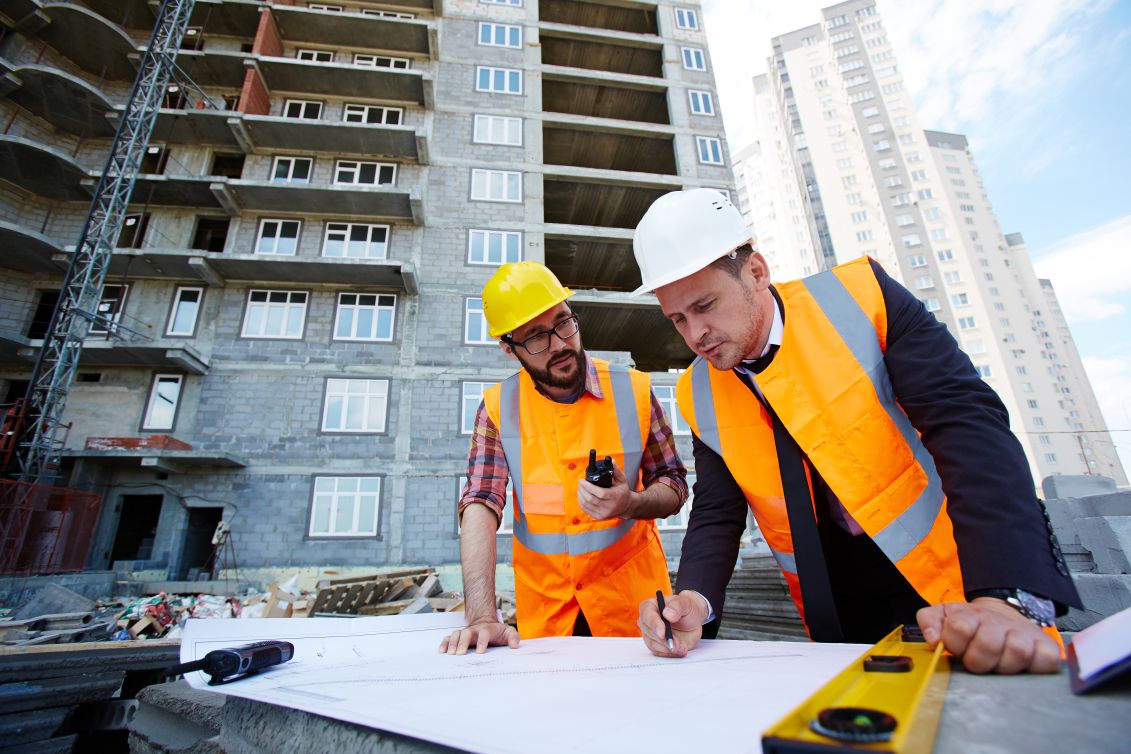 Our Range of Expertise
Our civil engineering team offers various design and drafting services to clients in various industries. STAMOD, as one of the leading civil engineering outsourcing businesses, provides tailor-made services to diverse geographies and is backed by highly experienced civil engineers. STAMOD's primary services include:
Paper to CAD Conversion
Stamod provides CAD conversion and digitization services that make archiving, retrieving, copying, editing and sharing drawings easier. We are CAD conversion professionals with over 18 years of expertise and are well-versed in international standards and guidelines.
Construction Drawings
STAMOD's complete construction drawing services are used for analysis, planning, and execution, resulting in complete end-to-end construction process solutions.
MEP Design And Drafting
STAMOD provides end-to-end solutions for crucial mechanical, electrical, and plumbing (MEP) design and drafting, from concept design to comprehensive analysis.
HVAC Design
STAMOD provides HVAC (Heating, Ventilation, and Air Conditioning) design and drafting services for global projects. We use the most up-to-date techniques and technology to give architects, builders, contractors, and suppliers HVAC designs.
Geospatial
STAMOD employs geospatial technology to provide best-in-class geospatial mapping services and accurate civil engineering solutions for various geospatial database business operations.
Drainage Design
Our civil engineers take the time to learn about each client's needs and provide them with specialized drainage design services. We have the resources to offer preliminary drainage assessments, preliminary design ideas, retrofit drainage design services, detailed drainage design, modeling, etc.
3D Coordination
We offer end-to-end 3D coordinated services that are cost-effective and in line with the project's objectives. Our models and simulations align with the compliance standards in place to ensure project quality and reliability.
Virtual Construction
Using virtual technologies, we provide end-to-end construction design solutions. We provide simulations based on reliable models. Our services are cost-effective and efficient when it comes to visualizing the work in its final state.
BIM and 3D Virtual Reality
STAMOD offers high-quality BIM and 3D virtual reality services to help you create a 1:1 digital model of your construction project. You may walk through your construction projects in 3D and explore all design aspects with our BIM and 3D virtual reality services.
BIM for Facility Management
STAMOD's BIM for facility management services are accurate and high-quality, allowing facility managers and building owners to maintain better, operate, and manage their buildings or facilities.
Construction Scheduling And Tracking
STAMOD delivers construction scheduling and tracking services that are both reliable and high-quality. Our engineers give project teams the scheduling and planning assistance they require. We provide project updates and revisions to assist our clients in more effectively and efficiently managing their projects.
4D and 5D Simulation
STAMOD supplies clients worldwide with high-quality 4D and 5D simulation services. Our engineers and architects employ the most up-to-date BIM tools and technologies to provide outstanding value-for-money and precise services that help you save money while increasing efficiency and productivity.
3D Modeling
Our team of drafters, architects, and engineers can supply you with various 3D modeling services for each project. We have the necessary expertise and technologies to provide some of the top 3D modeling services available, which will undoubtedly aid in speeding up your product development process.
Plumbing Design
We have the necessary experience dealing with plumbing designs for various-sized commercial, residential, industrial, and public facilities. Pipe layouts, plumbing shop drawings, water supply and distribution designs, hot and cold-water root drawings, gas pipe layouts, water recycling system designs, etc., are all things we can assist you with.
Smart Panel Layout Drawings
STAMOD is a significant provider of smart panel layouts with short turnaround times. Several residential and commercial clients have benefited from our designs and layouts by having more control over their energy consumption.
Electrical 2D Drafting
We can give complete 2D electrical drafting services, including distribution layouts, smaller wire diagrams, and power distribution plans, among other things.
The STAMOD Advantage
We have access to the best infrastructure for the latest civil engineering tools and world-class workplaces.
We have more than ten delivery locations worldwide, all in different time zones. This allows our civil engineering team to provide services promptly while maintaining high quality.
Whether a modest addition or a considerable expansion, our focus is on completing projects and laying a stronger foundation for the community.
Why Choose STAMOD to Outsource Civil Engineering
High-Quality Service
At STAMOD, we strive to provide 100% error-free and high-quality service in three models. We work on the production and design to ensure your civil engineering reach completion without bottlenecks or time lags. Our outsourcing services outfit your project with embedded staff onsite at the Original Equipment Manufacturer (OEM) locations.
Fast Turnaround Times
We have a global infrastructure of companies and delivery centers to ensure that we provide the fastest turnaround time without compromising the quality of our civil engineering service.
Highly Qualified Team
Our team comprises industry experts with 100+ person-hours of experience, with proficiency in practical production and theoretical design knowledge.
Global Infrastructure
STAMOD works with invested companies and partners across India, Malaysia, the Philippines, Indonesia, Sri Lanka, and Thailand.
Dedicated Point of Contact
When you trust STAMOD to outsource your civil engineering service to us, we immediately assign a dedicated project manager as the SPOC for clear communication and seamless management of the collaboration from the very first day until the project completion.
Scalable Service Packages
At STAMOD, we pride ourselves on providing flexibility of service. As a result, we can scale our team and infrastructure to adapt to the demand of your civil engineering project.
Innovative Technology Access
The standard of our infrastructure backs the quality of our service. We have access to state-of-the-art technology and tools to help innovate your civil engineering project.
Guaranteed Customer Support 24/7
Our team handles every minute detail to ensure your project's smooth run. We have dedicated members focused on project management, marketing, sales, and customer support for immediate resolution of any kinks and bottlenecks in the project line-up.