STAMOD has a world-class network of structural engineering experts and designers with whom we can outsource cost-effective, intuitive, and reliable solutions to the company's structural difficulties. From foundation design to reinforcing an existing building column, we have the proper skill set, experience, and knowledge base to meet any structural need, big or little.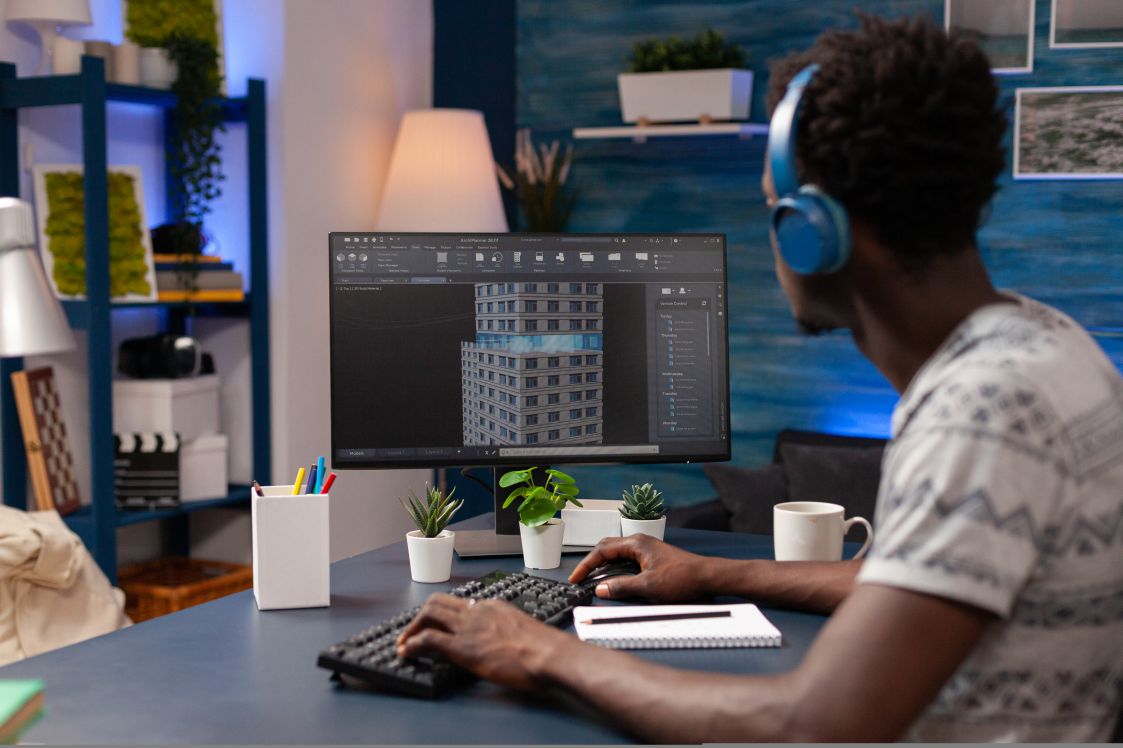 Our Range of Expertise
Our global partners have a team of structural engineers, architects, technicians, builders, and government agencies who work following the most up-to-date international standards, codes, and practices. As a result, when you outsource your structural engineering needs to STAMOD, you can expect highly accurate, precise, and timely results.
High Rise Structures Design & Analysis
Our team designs and analyzes all residential and commercial buildings using the industry-standard method and finite element techniques. Composite structures, prefabricated building systems, RCC, and steel are among the structures covered by STAMOD.
Industrial Structures Design & Analysis
Our engineers have experience with industrial projects such as load-bearing structures and machine foundations for vibrating equipment.
Ship Deck Design & Drafting
For marine deck manufacturers and global clients in the maritime sector, STAMOD uses AutoCAD 3D Drawings to develop accurate and dependable ship deck designs and draughts.
Custom Homes Design & Analysis
With STAMOD structural engineering outsourcing, you may analyze and design a wide range of custom homes in the United States, including Masonry and RCC homes. The design and analysis criteria rely on the most recent legislation and standards.
Retrofitting & Rehabilitation of Existing Structures
Our expertise can assist with the assessment and strengthening of decaying structures. NDT is used to evaluate strength in rehabilitating heritage structures and seismic retrofitting.
Finite Element Analysis & Modeling
STAMOD uses industry-standard software tools to perform finite element analysis (FEA) for structures. We assist clients in detecting stresses, strains, and deflections utilizing finite element modeling and analysis. We simplify and resolve even the most complicated structural design challenges using the FEA method.
Peer Review
STAMOD's staff can provide you with high-quality peer review services. We can assist you in evaluating existing designs from various perspectives, including accuracy, design appropriateness, and risk mitigation options.
Structural Engineering Transcription Using Mathcad
We have the necessary equipment and resources to utilize Mathcad to provide structural engineering organizations and engineering universities with high-quality engineering transcribing services.
Structural Design & Drafting
Our structural design and drafting capabilities cover all forms of structural design tasks. In addition, we offer 2D drafting services at a fraction of the cost and without resource management and technology hassles.
Structural Fabrication Drawing
STAMOD uses highly experienced and talented personnel, world-class infrastructure, and excellent quality assurance systems to provide highly professional structural fabrication drawing services.
Steel Structures and Fabrication Drawings
The structural engineers at STAMOD offer various structural shop drawing services, including sheet metal shop drawings, steel shop drawings, woodwork shop drawings, millwork shop drawings, and more.
Structural Steel Detailing
We offer a highly competent steel detailers staff who can promptly meet your company's requirements. Structural steel detailing can be complex since prefabricated components require precise steel detailing to illustrate steel loads.
Structural Shop Drawing
Our global partners have qualified designers and architects who regularly examine the number of materials contractors propose to utilize on a project. Our structural shop drawing services will simplify the process by providing designs for prefabricated components like windows, precast, elevators, and other similar items.
Structural Engineering BIM Consulting & Design
Get in touch with us if you don't have the technical skills to handle structural BIM and design requirements. We'll entrust your project to a team of experts that will provide a specific structural BIM solution that fits your budget.
The STAMOD Advantage
At STAMOD, we have considerable domain experience, industry standards knowledge, and well-trained engineers who understand Structural Engineering Services and are creative in their solutions.
We deliver high-end structural engineering services using cutting-edge infrastructure, quad-core processors, cloud-based storage, data backup solutions, and so on.
To deliver quality engineering services, we use the most up-to-date tools and technologies, such as Revit, AutoCAD, MicroStation, STAAD.Pro, TEKLA, and others.
Why Choose STAMOD to Outsource Structural Engineering Services
High-Quality Service
At STAMOD, we strive to provide 100% error-free and high-quality service in three models. We work on the production and design to ensure your structural engineering reach completion without bottlenecks or time lags. Our outsourcing services outfit your project with embedded staff onsite at the Original Equipment Manufacturer (OEM) locations.
Fast Turnaround Times
We have a global infrastructure of companies and delivery centers to ensure that we provide the fastest turnaround time without compromising the quality of our structural engineering service.
Highly Qualified Team
Our team comprises industry experts with 100+ person-hours of experience, with proficiency in practical production and theoretical design knowledge.
Global Infrastructure
STAMOD works with invested companies and partners across India, Malaysia, the Philippines, Indonesia, Sri Lanka, and Thailand.
Dedicated Point of Contact
When you trust STAMOD to outsource your structural engineering service to us, we immediately assign a dedicated project manager as the SPOC for clear communication and seamless management of the collaboration from the very first day until the project completion.
Scalable Service Packages
At STAMOD, we pride ourselves on providing flexibility of service. As a result, we can scale our team and infrastructure to adapt to the demand of your structural engineering project.
Innovative Technology Access
The standard of our infrastructure backs the quality of our service. We have access to state-of-the-art technology and tools to help innovate your structural engineering project.
Guaranteed Customer Support 24/7
Our team handles every minute detail to ensure your project's smooth run. We have dedicated members focused on project management, marketing, sales, and customer support for immediate resolution of any kinks and bottlenecks in the project line-up.