STAMOD has a long history of working with consumer packaged goods (CPG) firms, and we know how to efficiently manage product lifecycles and retail execution. Many firms have used our software to manage processes, improve quality, raise compliance, streamline supply chains, improve customer engagement, enrich predictive analytics, and more.
Our Range of Expertise
At STAMOD Solutions, one of our significant competencies is in software development. We have extensive experience designing both software and business-specific CPG solutions. For consumer goods companies, we provide a comprehensive set of software development services, which includes the following: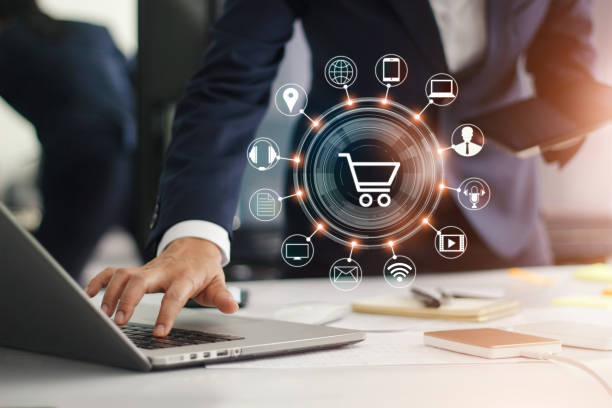 Manufacturing and Product Development
We provide software to forecast demand raw material needs, manage production processes, maintain product quality, track systems, and more.
Supply Chain Management
The supply chain is the most crucial pillar that supports a consumer products company's foundation. STAMOD creates end-to-end supply chain management, optimization, analytics, and integration software.
Inventory Management
We can create software that manages inventories across multiple store locations. Streamlining inventory flow, tracking/tracing, preventing stock-outs, predictive forecasting, and optimization are benefits of our systems.
Order Management
Consumer goods businesses require a reliable order tracking system that can be used as a single platform to manage orders from many sources. We create software for taking, executing, tracking, and analyzing charges.
Sales and Distribution Management
STAMOD develops software to help consumer products companies handle sales quotes, orders, shipping, returns, tracking, promotions, pricing, and more.
Merchandising Management
Our program can assist you in determining which merchandising alternatives are most effective, increasing exposure, eliminating out-of-stock instances, analyzing retailers, and optimizing merchandising to enhance basket sizes.
Retail Analytics
STAMOD uses our data science and machine learning expertise to provide cutting-edge retail analytics solutions for consumer product firms.
Customer Relationship Management
We offer end-to-end customer relationship management software that assists consumer goods companies to maintain a clean client database, answer customer queries, and evaluate customer behavior.
Staff Management
Our software solutions assist CPG companies in keeping track of all personnel and their performance; STAMOD specializes in developing cutting-edge e-commerce systems.
Promotion Management
We use analytics to improve campaign execution and provide software solutions for the entire marketing and promotion spectrum.
Online Business Management
STAMOD specializes in developing cutting-edge e-commerce systems. Our cloud-based e-commerce platforms are simple to integrate with other CPG systems.
The STAMOD Advantage
We select the best software for your needs, eliminating clerical work, speeding up delivery, and reducing errors.
We develop and execute the entire SDLC using Agile methodology, considering your existing technology and other constraints that arise in real-time settings.
We make sure that our solution is entirely compatible with your existing systems and implementation is accomplished in a short amount of time.
Why Choose STAMOD to Outsource Consumer Products Project
High-Quality Service
At STAMOD, we strive to provide 100% error-free and high-quality service in three different models. We work on the production and design to ensure your consumer products solutions services reach completion without bottlenecks or time lags. Our outsourcing services outfit your project with embedded staff on-site at the Original Equipment Manufacturer (OEM) locations.
Fast Turnaround Times
We have a global infrastructure of companies and delivery centers to ensure that we provide the fastest turnaround time without compromising the quality of our consumer products.
Highly Qualified Team
Our team comprises industry experts with 100+ hours of experience, with proficiency in practical production and theoretical design knowledge.
Global Infrastructure
STAMOD works with invested companies and partners across India, Malaysia, the Philippines, Indonesia, Sri Lanka, and Thailand.
Dedicated Point of Contact
When you trust STAMOD to outsource your consumer products project, a dedicated project manager is immediately assigned as the SPOC for clear communication and seamless management of the collaboration from the very first day until the project completion.
Scalable Service Packages
At STAMOD, we pride ourselves on providing flexibility of service. As a result, we can scale our team and infrastructure to adapt to the demand of your project related to consumer products outsourcing project.
Innovative Technology Access
The standard of our infrastructure backs the quality of our service. In addition, we have access to state-of-the-art technology and tools to help innovate your consumer products solutions.
Guaranteed Customer Support 24/7
Our team handles every minute detail to ensure the smoothest run for your project. We have dedicated members focused at all times on project management, marketing, sales, and customer support for immediate resolution of any kinks and bottlenecks in the project line-up.