One of our critical expertise at STAMOD Solutions is assisting organizations with mission-critical assets in attaining top-tier performance in fleet availability, PM compliance, and regulatory compliance. In addition, we help you achieve the right balance, which is critical for decreasing downtime and costs.
Our Range of Expertise
STAMOD delivers heavy-duty commercial truck maintenance outsourcing and assists clients in increasing asset utilization, revenue, and robust compliance. The following are some of the heavy-duty commercial truck services we provide: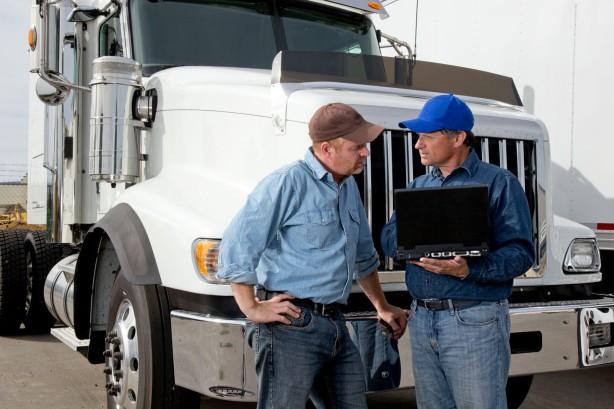 DOT compliance
Our comprehensive range of truck regulatory management services provides you with regulatory experience as well as a large pool of resources. The application also automates the scheduling of your commercial cars' annual DOT inspections.
Identify DOT-reportable accidents
STAMOD handles truck accidents following your policies, determining whether or not the accident is reportable to the Department of Transportation. When your driver reports an issue, we also alert any designated or responsible personnel.
Expert Advice and Audit
Our professionals execute the first audit and give DOT compliance and audit support on an ongoing basis. We also do an initial assessment of your compliance and make recommendations on improving compliance, safety performance, and liability exposure.
Skilled Drivers
We create and manage a consolidated database of driver qualification files available online. In addition, we monitor hours of service compliance requirements and audit driver logs as part of our driver assessment service. We will also oversee a substance-abuse testing program, including initial program audits, drug and alcohol file management, and a test track for follow-up tests.
Permit renewals, title, licensing, and fuel tax reporting
Our staff will handle IFTA, IRP, UCR, and mileage tax account renewals by keeping track of the expiration dates of all permits and ensuring that applications are received and filed before they expire. We'll also keep an eye on the IRP billing process to ensure payments are received and processed on schedule.
Product Modeling and Animation
We have a team of 3D CAD modelers who are highly skilled and competent to assist you in bringing your 3D and 2D drawings to life. In addition, we employ the most up-to-date Modeling and animation technologies to generate realistic 3D models and animations.
FEA and CFD
With Finite Element Analysis (FEA) and Computational Fluid Dynamics, we will assist you in correctly understanding your products or components' thermal, mechanical, and other behavior.
Plant Engineering
We offer unique CAPEX-driven solutions for clients in the oil and gas industry. Our engineering services cover many engineering disciplines, including civil drafting, layout, and piping.
Take-off and Estimation
Material Take-off (MTO)/quantity Take-off (QTO) and quantity estimation services are handled by our engineers with extensive expertise and training.
The STAMOD Advantage
We offer a substantial contract with an experienced business partner who can provide the program with flexibility, control cost savings, and improved operational effectiveness.
Every operation at STAMOD is unique and flexible when outsourcing truck fleet maintenance for medium and heavy-duty industrial trucks.
We ensure that our solution is entirely compatible with your existing systems and that implementation is done successfully and on time.
Why Choose STAMOD to Outsource Heavy Duty Commercial Truck Projects
High-Quality Service
At STAMOD, we strive to provide 100% error-free and high-quality service in three different models. We work on the production and design to ensure your Heavy Duty Commercial Truck services reach completion without bottlenecks or time lags. Our outsourcing services outfit your project with embedded staff onsite at the Original Equipment Manufacturer (OEM) locations.
Fast Turnaround Times
We have a global infrastructure of companies and delivery centers to ensure that we provide the fastest turnaround time without compromising the quality of our services.
Highly Qualified Team
Our team comprises industry experts with 100+ person-hours of experience, with proficiency in practical production and theoretical design knowledge.
Global Infrastructure
STAMOD works with invested companies and partners across India, Malaysia, the Philippines, Indonesia, Sri Lanka, and Thailand.
Dedicated Point of Contact
When you trust STAMOD to outsource your Heavy Duty Commercial Truck Projects to us, we immediately assign a dedicated project manager as the SPOC for clear communication and seamless management of the collaboration from the very first day until the project completion.
Scalable Service Packages
At STAMOD, we pride ourselves on providing flexibility of service. As a result, we can scale our team and infrastructure to adapt to the demand of your project related to Heavy Duty Commercial Truck outsourcing projects.
Innovative Technology Access
The standard of our infrastructure backs the quality of our service. In addition, we have access to state-of-the-art technology and tools to help innovate your Heavy Duty Commercial Truck Projects services.
Guaranteed Customer Support 24/7
Our team handles every minute detail to ensure the smoothest run for your project. We have dedicated members focused at all times on project management, marketing, sales, and customer support for immediate resolution of any kinks and bottlenecks in the project line-up.