STAMOD specializes in product design that combines technology and creativity. Our industrial designers deliver complete solutions from inspiration to prototype and finalization using powerful CAD tools and 3D technologies. We increase your design capabilities and give a hybrid method that tackles every type of design difficulty by strategically merging numerous techniques. In addition, we can assist you in thoroughly inspecting the form and function of all of your equipment's components.
Our Range of Expertise
We have a team of skilled industrial design engineering experts who use a practical and rigorous approach to creating useful industrial products. The following are some of the services provided by us for conceptual and strategic industrial product design: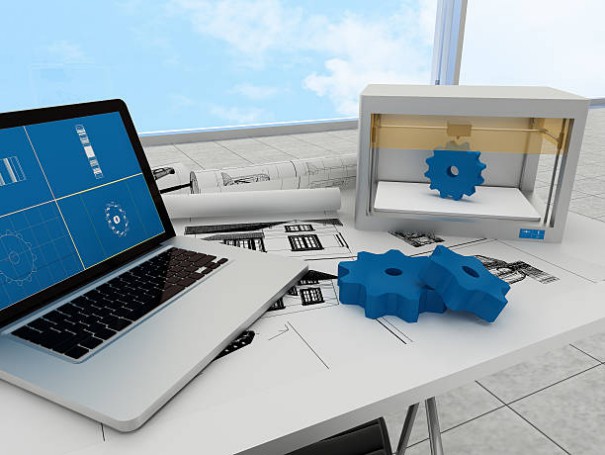 Sketching
STAMOD uses experienced individuals and tools to provide industrial product research, design, sketching, and development services.
Prototyping
As part of our primary development package, STAMOD provides product prototype services. In addition, we collaborate with you to discover the optimal route for your business and product.
Competitive, productive review
Our expert will guide you through each step of the process, offering suggestions and critical analysis to help you in the best decision-making and move your product into production with the right design.
Modeling
In the market for rendering modeling services, we have a well-established reputation. We are highly rated in the marketplace for our adaptability and rapid completion of the service. In addition, the service is given at a low cost to our valued consumers.
Testing
STAMOD believes that with our collaboration and assistance, you may achieve anything. We're here to debunk some prevalent misconceptions about manufacturing laboratories and product development challenges and provide you with the best product testing service.
The STAMOD Advantage
STAMOD has a team of devoted, skilled, and experienced innovation professionals who can customize projects to your needs and help you obtain a competitive edge.
We provide more than just data. Each client served by STAMOD receives thorough end-to-end assistance.
STAMOD assists in striking the optimal balance between innovation, functionality, and aesthetics to address the significant issue encountered by enterprises working with industrial products.
Why Choose STAMOD to Outsource Industrial Products Services
High-Quality Service
At STAMOD, we strive to provide 100% error-free and high-quality service in three different models. We work on the production and design to ensure your industrial products and services reach completion without bottlenecks or time lags. Our outsourcing services outfit your project with embedded staff onsite at the Original Equipment Manufacturer (OEM) locations.
Fast Turnaround Times
We have a global infrastructure of companies and delivery centers to ensure that we provide the fastest turnaround time without compromising the quality of our industrial products project.
Highly Qualified Team
Our team comprises industry experts with 100+ person-hours of experience, with proficiency in practical production and theoretical design knowledge.
Global Infrastructure
STAMOD works with invested companies and partners across India, Malaysia, the Philippines, Indonesia, Sri Lanka, and Thailand.
Dedicated Point of Contact
When you trust STAMOD to outsource your industrial products services to us, we immediately assign a dedicated project manager as the SPOC for clear communication and seamless management of the collaboration from the very first day until the project completion.
Scalable Service Packages
At STAMOD, we pride ourselves on providing flexibility of service. As a result, we can scale our team and infrastructure to adapt to the demand of your project related to industrial products outsourcing project.
Innovative Technology Access
The standard of our infrastructure backs the quality of our service. In addition, we have access to state-of-the-art technology and tools to help innovate your industrial products project.
Guaranteed Customer Support 24/7
Our team handles every minute detail to ensure the smoothest run for your project. We have dedicated members focused at all times on project management, marketing, sales, and customer support for immediate resolution of any kinks and bottlenecks in the project line-up.