STAMOD is a global engineering service provider for the oil and gas industry, offering a wide range of outsourced solutions to help oil and gas businesses and service firms increase productivity. Engineering scheduling, procurement, planning, optimization, quality assurance, and cost control are the engineering operations in which we have vast experience.
Our Range of Expertise
We enable organizations in the oil and gas industry to achieve their objectives more efficiently, including those in the upstream, midstream, and downstream sectors. As a result, our clients have optimized their engineering operations, increased income, and saved costs using our services. The following are some of the engineering services we provide to the oil and gas industry: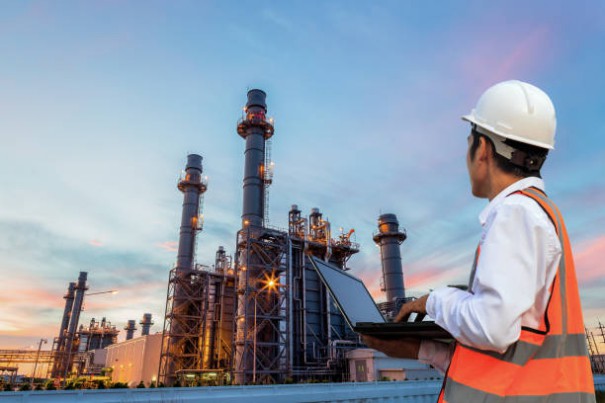 CAD Conversion
We have a lot of expertise in turning scan-based sketches, drawings, and PDFs into CAD designs that can be used in any CAD program.
Piping and Instrumentation Drawings
We use the best piping and instrumentation drawings available. In addition, we have specialists who can create P&ID graphics for your particular needs.
3D Modeling
STAMOD engineers build 3D models with the most up-to-date 3D CAD modeling software and technology. We can make 3D models out of scanned documents, drawings, site surveys, and markups, among other things.
New Product Development
Our engineers have experience and training in developing new products from the ground up. We will be there for you every step of the way, from start to finish.
Reverse Engineering
If you need to reverse engineer a product or component, our professionals can assist you quickly and accurately. We will deliver high-quality, accurate 3D models and durable parametric models to you.
Product Modeling and Animation
We have a team of 3D CAD modelers who are highly skilled and competent to assist you in bringing your 3D and 2D drawings to life. In addition, we employ the most up-to-date Modeling and animation technologies to generate realistic 3D models and animations.
FEA and CFD
With Finite Element Analysis (FEA) and Computational Fluid Dynamics, we will assist you in correctly understanding your products or components' thermal, mechanical, and other behavior.
Plant Engineering
We offer unique CAPEX-driven solutions for clients in the oil and gas industry. Our engineering services cover many engineering disciplines, including civil drafting, layout, and piping.
Take-off and Estimation
Material Take-off (MTO)/quantity Take-off (QTO) and quantity estimation services are handled by our engineers with extensive expertise and training.
Take-off and Estimation
Technical graphics, manuals, 2D and 3D animations, user guides, and content management systems are just a few of the things we've done before.
Facility and Asset Management
Our facility and asset management services help clients save money by streamlining asset creation, operation, maintenance, and decommissioning.
Structural Engineering
We provide cutting-edge structural engineering services to the oil and gas industry, and we have a lot of expertise in solving structural engineering problems.
The STAMOD Advantage
We will give you highly accurate, error-free services personalized to your unique specifications.
As a leading provider of engineering services for the oil and gas sector, we strive to provide the most professional and trustworthy services to our clients at the most cost-effective prices and with the quickest turnaround times possible.
We follow a well-designed and streamlined procedure from demand analysis to planning, building and monitoring, quality control, and final delivery.
Why Choose STAMOD to Outsource Oil And Gas Drilling Projects
High-Quality Service
At STAMOD, we strive to provide 100% error-free and high-quality service in three different models. We work on the production and design to ensure your oil and gas drilling services reach completion without bottlenecks or time lags. Our outsourcing services outfit your project with embedded staff onsite at the Original Equipment Manufacturer (OEM) locations.
Fast Turnaround Times
We have a global infrastructure of companies and delivery centers to ensure that we provide the fastest turnaround time without compromising the quality of our oil and gas drilling services.
Highly Qualified Team
Our team comprises industry experts with 100+ person-hours of experience, with proficiency in practical production and theoretical design knowledge.
Global Infrastructure
STAMOD works with invested companies and partners across India, Malaysia, the Philippines, Indonesia, Sri Lanka, and Thailand.
Dedicated Point of Contact
When you trust STAMOD to outsource your oil and gas drilling projects to us, we immediately assign a dedicated project manager as the SPOC for clear communication and seamless management of the collaboration from the very first day until the project completion.
Scalable Service Packages
At STAMOD, we pride ourselves on providing flexibility of service. As a result, we can scale our team and infrastructure to adapt to the demand of your project related to oil and gas drilling outsourcing project.
Innovative Technology Access
The standard of our infrastructure backs the quality of our service. In addition, we have access to state-of-the-art technology and tools to help innovate your oil and gas drilling services.
Guaranteed Customer Support 24/7
Our team handles every minute detail to ensure the smoothest run for your project. We have dedicated members focused at all times on project management, marketing, sales, and customer support for immediate resolution of any kinks and bottlenecks in the project line-up.