STAMOD offers a wide range of solutions to help businesses use solar and energy technologies to improve their operations, increase efficiencies, and stay profitable. We implement highly successful energy and facilities management strategies for a diverse range of customers in many industries. Our efforts have resulted in considerable cost savings and improved service performance for our clients in every situation.
Range Of Use Cases Covered By STAMOD Solar & Green Energy Technologies
Our highly qualified and experienced specialists ensure that your projects are managed with total accountability and integrity while staying on schedule. You will get more time to focus on operations that create immediate revenue and make other procedures more efficient by outsourcing to us.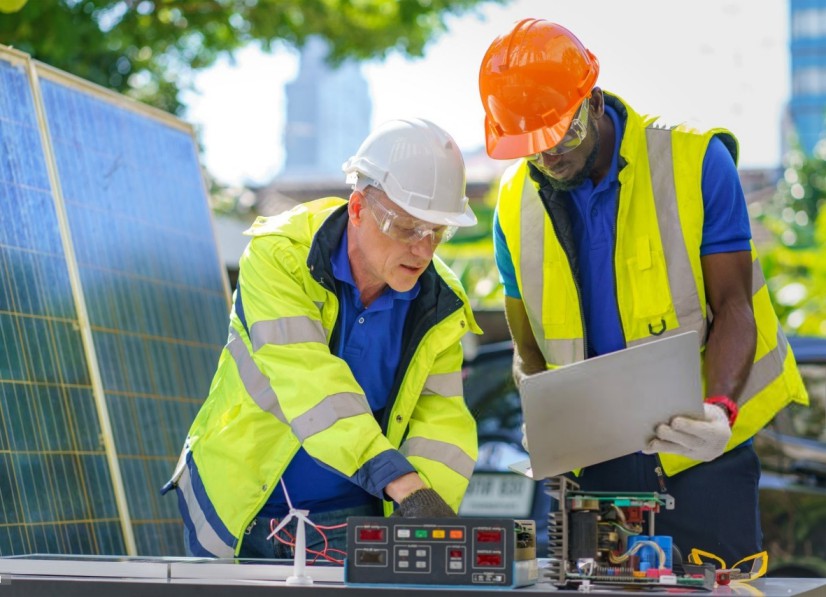 Provider Audit
Our provider audit is a highly effective technique that helps identify whether or not a facilities or energy services provider is appropriate and improves the efficiency and efficacy of any existing outsourcing contracts.
Improves self-delivery by finding areas of improvement.
Reduces the time it takes to negotiate new contracts.
It provides existing providers with a sense/health check as a foundation for analyzing KPIs and contract terms.
Allows for decisions to be made based on organizational priorities.
Provides a large volume of data to make well-informed decisions and choose the best provider.
Authentic & Free Consultation
With STAMOD's industry-specific expertise and years of experience offering excellent services worldwide, our consultation team can assist you in identifying the perfect solutions for your business needs.
Customized Service Packages
STAMOD offers end-to-end back-office support and process optimization services that you can customize to your specific business requirements.
Collaborative Planning & Development
We can work with your in-house personnel to achieve your company's goals using our experienced, trained workforce, industry expertise, and relevant technology.
Promising and On-Time Project Delivery
We maintain complete openness in our procedures and workflows and deliver projects on time, allowing you to scale up your service requirements as your organization grows.
The STAMOD Advantage
STAMOD, a renowned back-office outsourcing firm, can assist your company in addressing risks and issues while gaining a competitive advantage.
We have a wide range of technical competence in offering solar and green energy technological services to a wide range of sectors.
STAMOD has highly effective procedures and processes in place to ensure that your firm can continue to operate even in the event of an emergency.
Why Choose STAMOD to Outsource Solar And Green Technologies Services
High-Quality Service
At STAMOD, we strive to provide 100% error-free and high-quality service in three different models. We work on the production and design to ensure your solar and green technologies services reach completion without bottlenecks or time lags. Our outsourcing services outfit your project with embedded staff onsite at the Original Equipment Manufacturer (OEM) locations.
Fast Turnaround Times
We have a global infrastructure of companies and delivery centers to ensure that we provide the fastest turnaround time without compromising the quality of our solar and green technologies project.
Highly Qualified Team
Our team comprises industry experts with 100+ person-hours of experience, with proficiency in practical production and theoretical design knowledge.
Global Infrastructure
STAMOD works with invested companies and partners across India, Malaysia, the Philippines, Indonesia, Sri Lanka, and Thailand.
Dedicated Point of Contact
When you trust STAMOD to outsource your solar and green technologies project to us, we immediately assign a dedicated project manager as the SPOC for clear communication and seamless management of the collaboration from the very first day until the project completion.
Scalable Service Packages
At STAMOD, we pride ourselves on providing flexibility of service. As a result, we can scale our team and infrastructure to adapt to the demand of your project related to solar and green technologies outsourcing project.
Innovative Technology Access
The standard of our infrastructure backs the quality of our service. In addition, we have access to state-of-the-art technology and tools to help innovate your solar and green technologies project.
Guaranteed Customer Support 24/7
Our team handles every minute detail to ensure the smoothest run for your project. We have dedicated members focused at all times on project management, marketing, sales, and customer support for immediate resolution of any kinks and bottlenecks in the project line-up.