STAMOD is a renowned provider of scientific research services in India and overseas, and we can assist you with any of your scientific research requirements. Our staff of qualified scientific research analysts is skilled in data mining, data collection, data analysis, and professionally presenting data analysis results.
Our Range of Expertise
STAMOD is a leading scientific research organization. Our crew has outstanding professional qualifications and can conduct rigorous scientific research swiftly and affordably. We offer a wide range of scientific research services, including: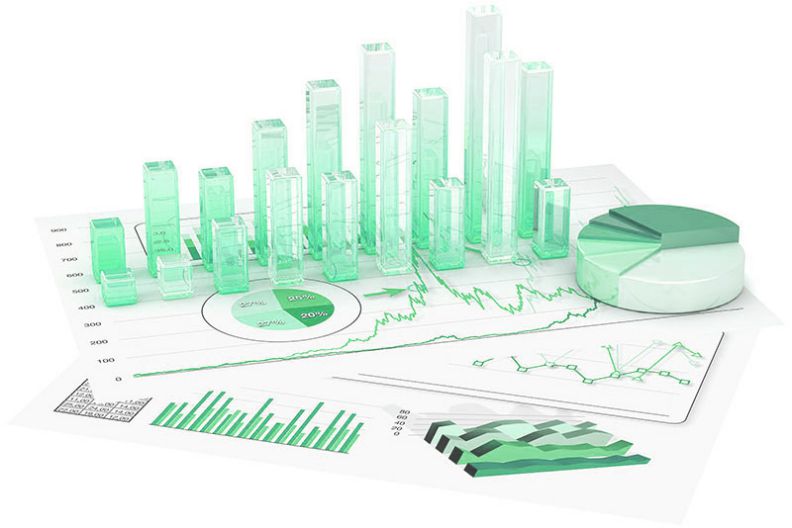 Scientific Data Mining
We offer professional, scientific data mining services, such as data mining, survival analysis, data entry, validation, and cleaning. We employ ROC Curve analysis, reliability tests, meta-analysis, sample-size selection, report authoring, and CRF design, among other ways, to outline or collate data.
Structural Biology Research
We offer a variety of structural biology services, such as protein crystallization and synthesis, x-ray crystallography, and fragment screening, to name a few. In addition, when placed in stasis with specific ligands, we have a library that includes a comprehensive selection of essential proteins that may be used in quick x-ray structural identification.
Crystallography Research
We execute result annotations tailored to your specific requirements and presented in a customizable manner. In addition, STAMOD offers cutting-edge laboratory services to assist a wide range of research projects and crystallographic investigations.
Life Science Informatics
We use informatics to assist you in enhancing your medicine practice by identifying social correlates of health, comparing therapies, and evaluating health policy changes, among other things. We can also assist with basic biological studies, such as determining how gene expression patterns vary between cell types.
Image Annotation
For the classification of scientific photographs, we offer tailored solutions. Our image annotation notes include big crystals, microcrystals, light precipitate, actionable precipitate, heavy precipitate, skin formation, phase separation, awful image, unknown object, and a bad drop.
Key Opinion Leader Profiling
We collaborate with customers to create databases, such as KOL databases, to help them connect with the relevant people in the business.
Clinical Data Management
As a leading scientific research consultant, we assist customers with clinical data research and analysis and the most efficient and effective management of their research projects to support crucial research processes.
Clinical Investigator Profiling
We help profile clinical investigators who may assist in scientific research projects by employing current and valid data obtained through offline and online research as one of the leading scientific research services organizations.
Biostatistics
We are more than capable of assisting with proper and reliable data analysis using advanced biostatistical methods. We know how to analyze and manage massive amounts of biostatistical data, and we've done it before.
Medical Content Writing
We recognize that creating medical material is a critical and challenging endeavor requiring specialized knowledge. Therefore, we have trained researchers on staff who can produce high-quality medical papers and reports that are rational, appealing, and accurate.
Soft Skills:
Our staff of scientific research analysts is more than capable of developing physical profile databases with up-to-date and accurate information.
The STAMOD Advantage
It might be very cost-effective to outsource scientific research support services to us. Our cost-effective price options are ideal for your budget.
Onboard, we have some of the most talented and seasoned research professionals who can handle all of your needs. We use the most up-to-date techniques to provide accurate research support.
To deliver top-quality services on time, we use the latest and best scientific equipment, techniques, technologies, and research methodology.
Why Choose STAMOD to Outsource Scientific Research
High-Quality Service
At STAMOD, we strive to provide 100% error-free and high-quality service in three different models. We work on the production and design to ensure your scientific research projects reach completion without bottlenecks or time lags. Our outsourcing services outfit your project with embedded staff onsite at the Original Equipment Manufacturer (OEM) locations.
Fast Turnaround Times
We have a global infrastructure of companies and delivery centers to ensure that we provide the fastest turnaround time without compromising the quality of our scientific research solutions.
Highly Qualified Team
Our team comprises industry experts with 100+ person-hours of experience, with proficiency in practical production and theoretical design knowledge.
Global Infrastructure
STAMOD works with invested companies and partners across India, Malaysia, the Philippines, Indonesia, Sri Lanka, and Thailand.
Dedicated Point of Contact
When you trust STAMOD to outsource your scientific research projects to us, we immediately assign a dedicated project manager as the SPOC for clear communication and seamless management of the collaboration from the very first day until the project completion.
Scalable Service Packages
At STAMOD, we pride ourselves on providing flexibility of service. As a result, we can scale our team and infrastructure to adapt to the demand of your project related to scientific research outsourcing project.
Innovative Technology Access
The standard of our infrastructure backs the quality of our service. In addition, we have access to state-of-the-art technology and tools to help innovate your scientific research projects and services.
Guaranteed Customer Support 24/7
Our team handles every minute detail to ensure the smoothest run for your project. We have dedicated members focused at all times on project management, marketing, sales, and customer support for immediate resolution of any kinks and bottlenecks in the project line-up.