STAMOD is an engineering service provider in BIW, body shop projects. We deal with both Robotic & Manual fixtures for Spot Welding as well as MIG Welding applications.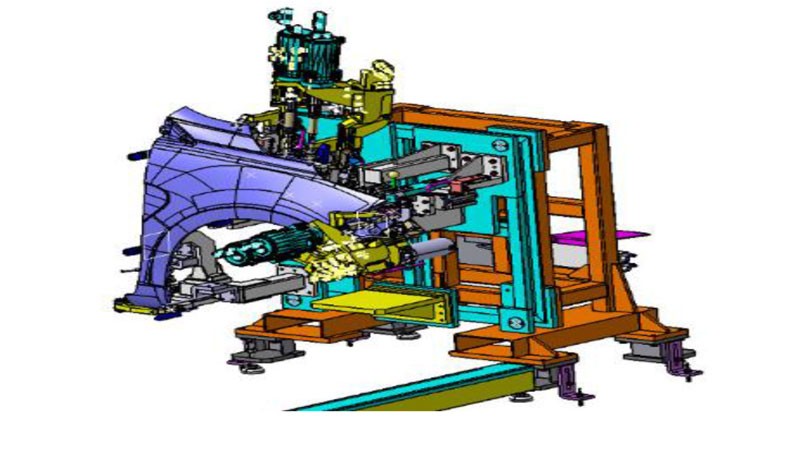 What We Offer
STAMOD has expertise in designing fixtures, robot grippers, and other equipment required in the BIW welding lines as per the process plan. Our team conducts internal design reviews to optimize the design in its Panel Location, Clamping, Weld Accessibility, Operator Ergonomics, and Quality.
Welding Fixture Designing
Our system generates the geometry for welding fixtures designed for cutting flat sheet metal using our proprietary software. We make sure fixture components connect to form a part fixture, much like a 3D jigsaw puzzle.
Prototype Designing
STAMOD has been providing functional prototype designing solutions to industrial organizations worldwide with cutting-edge tooling designs, fixture designs, and 2D drafting services.
Production welding fixtures
Our tool designers meet with you to discuss your production welding fixtures requirements using online methods such as virtual meetings, email, and phone conversations. Every step of the journey, we'll be there for you.
Geo and Respot welding stations
STAMOD is responsible for designing, modelling, and drafting geo and respot welding stations for a specific automotive part, following industry standards.
Hemming and Setting fixtures
Our experienced team of sheet metal hemming experts gets engaged in the early stages of product development to provide the best outcomes for hemming and setting fixtures.
Weld Gun foul analysis
Welding faults are created in a welding job due to some flaw in the process; or fundamental issues. We at STAMOD will help you overcome the weld gun fouls with perfect weld foul analysis.
3D Concept designing, 2D drafting, and detailing
We provide 2D AutoCAD designing services, 3D modeling and drafting solutions, 2D drafting, 2D and 3D detailing service, 2D CAD Design service, 3D CAD designing, and 3D concept designing services.
Robotic Grippers
Our cutting-edge grasping and sensing solutions for industrial automation for robotic grippers make it simple to create genuinely collaborative applications that let your employees work alongside collaborative robots on assembly and surface finishing.
Why Choose STAMOD to Outsource BIW Fixtures Services?
High-Quality Service
At STAMOD, we strive to provide 100% error-free and high-quality service in three different models. We work on the production and design to ensure your BIW fixture services reach completion without bottlenecks or time lags. Our outsourcing services outfit your project with embedded staff onsite at the Original Equipment Manufacturer (OEM) locations.
Fast Turnaround Times
We have a global infrastructure of companies and delivery centers to ensure that we provide the fastest turnaround time without compromising the quality of our BIW fixtures design and development services.
Highly Qualified Team
Our team comprises industry experts with 100+ person-hours of experience, with proficiency in practical production and theoretical design knowledge.
Global Infrastructure
STAMOD works with invested companies and partners across India, Malaysia, the Philippines, Indonesia, Sri Lanka, and Thailand.
Dedicated Point of Contact
When you trust STAMOD to outsource your BIW fixtures services, we immediately assign a dedicated project manager as the SPOC for clear communication and seamless management of the collaboration from the very first day until the project completion.
Scalable Service Packages
At STAMOD, we pride ourselves on providing flexibility of service. As a result, we can scale our team and infrastructure to adapt to the demand of your BIW fixtures outsourcing project.
Innovative Technology Access
The standard of our infrastructure backs the quality of our service. In addition, we have access to state-of-the-art technology and tools for BIW fixtures production and design.
Guaranteed Customer Support 24/7
Our team handles every minute detail to ensure the smoothest run for your project. We have dedicated members focused at all times on project management, marketing, sales, and customer support for immediate resolution of any kinks and bottlenecks in the project line-up.