CNC Manufacturing Machining is a subtractive manufacturing technique that involves creating complicated pieces from a block of material. STAMOD provides small, medium, and big businesses with dependable and consistent CNC programming services. STAMOD reduces turnaround time by utilizing a highly efficient team of programmers and analysts. We operate on a wide range of machinery from the automotive, heavy engineering, aerospace, and other industries to deliver smooth services that reduce idle time for our clients.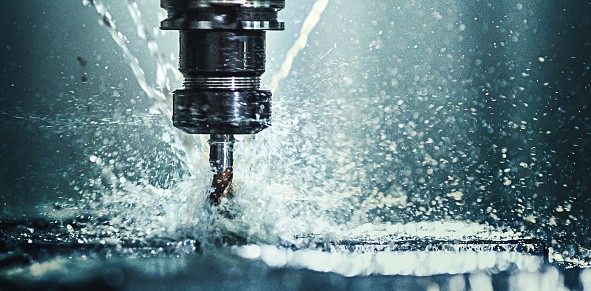 What We Offer
STAMOD employs the most acclaimed CNC programmers and testers in the world to provide you with globally recognized programming services that significantly save your production time.
CNC Programming
STAMOD offers dependable CNC programming to meet the needs of its customers. We can provide CNC lathe, horizontal machining center, vertical machining center, VTLs, 4&5 axis machines, detailed cycle-time sheet, tools list, and operation-wise machining details with details such as part drawings in a readable format, machine-specific components, blank material and size, and available tools list.
Skill Development
We can assist you with developing training materials that include information on CNC machines, data on operating settings, manual programming training, and CAM software training. In addition, we offer skill development or training programs to help you boost your production by increasing the output of your floor team.
Direct Numerical Control (DNC)
Our CNC programmers transport codes from the PC to CNC machines quickly and efficiently, minimizing manufacturing time. NCnet was used to cope with part rejection difficulties caused by out-of-date programs, unauthorized access, or out-of-date programs.
Product Monitoring
With wireless product monitoring and reporting, outsourcing CNC services can help you enhance profitability. Our programmers can help you reach maximum efficiency with minimal cost, whether predictive maintenance or OEE calculations.
Why Choose STAMOD to Outsource CNC Production Machining
High-Quality Service
At STAMOD, we strive to provide 100% error-free and high-quality service in three different models. We work on the production and design to ensure your CNC machining services reach completion without bottlenecks or time lags. Our outsourcing services outfit your project with embedded staff onsite at the Original Equipment Manufacturer (OEM) locations.
Fast Turnaround Times
We have a global infrastructure of companies and delivery centers to ensure that we provide the fastest turnaround time without compromising the quality of our CNC production machining.
Highly Qualified Team
Our team comprises industry experts with 100+ person-hours of experience, with proficiency in practical production and theoretical design knowledge.
Global Infrastructure
STAMOD works with invested companies and partners across India, Malaysia, the Philippines, Indonesia, Sri Lanka, and Thailand.
Dedicated Point of Contact
When you trust STAMOD to outsource your CNC production machining service, we immediately assign a dedicated project manager as the SPOC for clear communication and seamless management of the collaboration from the very first day until the project completion.
Scalable Service Packages
At STAMOD, we pride ourselves on providing flexibility of service. As a result, we can scale our team and infrastructure to adapt to the demand of your CNC machining production outsourcing project.
Innovative Technology Access
The standard of our infrastructure backs the quality of our service. In addition, we have access to state-of-the-art technology and tools for CNC machining services.
Guaranteed Customer Support 24/7
Our team handles every minute detail to ensure the smoothest run for your project. We have dedicated members focused at all times on project management, marketing, sales, and customer support for immediate resolution of any kinks and bottlenecks in the project line-up.