At STAMOD, we process coating that includes depositing electrically powered molecules onto a conductive material from a water solution. STAMOD uses aesthetic & preventive coating on items to enhance their appearance while preserving their surfaces.
Why Choose E-Coat over other Coating Services?
Electrocoating is an automated, accurate layer build, high paint transfer effectiveness technique, which allows for a low total applied cost. When compared to spraying, our E-coat method uses no chemical solvents and reclaims surplus paint from the two post rinses, resulting in a significant reduction in VOCs, solids, and effluents. This process cuts down on the number of toxic materials that need to be transported offsite for disposal. STAMOD offers Electrocoat because it is often favored over other coating processes due to its cheaper overall application cost and reduced waste.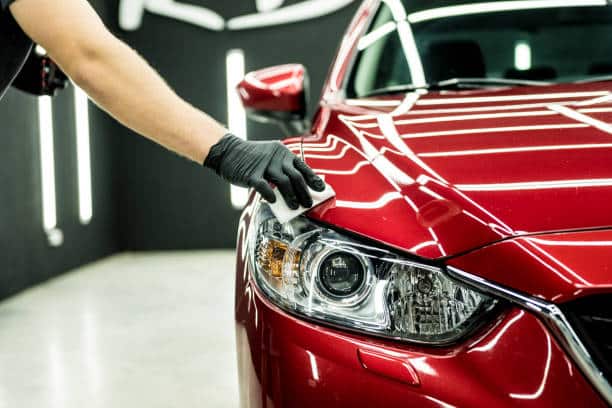 What We Offer
STAMOD E-coating services provide you access to a growing technological base and a broader pool of specialist production facilities without buying the equipment. These advantages enable you to provide flexibility while still delivering high-quality products and services at a reasonable cost.
We outsource projects to qualified manufacturers with the necessary skills to fulfill projects swiftly and efficiently without compromising product quality. We have the flexibility and agility to tailor production processes to the demands of your project. Working with a worldwide outsourcing agency ensures your project is completed correctly.
Why Choose STAMOD to Outsource E-coating Services?
High-Quality Service
At STAMOD, we strive to provide 100% error-free and high-quality service in three different models. We work to ensure your E-coating services reach completion without bottlenecks or time lags. Our outsourcing services outfit your project with embedded staff onsite at the Original Equipment Manufacturer (OEM) locations.
Fast Turnaround Times
We have a global infrastructure of companies and delivery centers to ensure that we provide the fastest turnaround time without compromising the quality of our E-coating services.
Highly Qualified Team
Our team comprises industry experts with 100+ person-hours of experience, with proficiency in practical production and theoretical design knowledge.
Global Infrastructure
STAMOD works with invested companies and partners across India, Malaysia, the Philippines, Indonesia, Sri Lanka, and Thailand.
Dedicated Point of Contact
When you trust STAMOD to outsource your E-coating services, we immediately assign a dedicated project manager as the SPOC for clear communication and seamless management of the collaboration from the very first day until the project completion.
Scalable Service Packages
At STAMOD, we pride ourselves on providing flexibility of service. As a result, we can scale our team and infrastructure to adapt to the demand of your E-coat outsourcing project.
Innovative Technology Access
The quality of our service is backed by the standard of our infrastructure. We have access to state-of-the-art technology and tools for E-coat services.
Guaranteed Customer Support 24/7
Our team handles every minute detail to ensure the smoothest run for your project. We have dedicated members focused at all times on project management, marketing, sales, and customer support for immediate resolution of any kinks and bottlenecks in the project line-up.