STAMOD is a multinational corporation that specializes in extrusions. We source products for our customers worldwide and distribute them directly to our customers from the manufacturing floor. Extrusions from STAMOD are versatile and cost-effective materials utilized in various applications. Our comprehensive extrusion services can meet almost any extrusion requirement our customers may have. Our extrusions have a high tensile strength range and are highly sturdy. STAMOD can help you overcome even the most challenging design issues because of our considerable knowledge of custom extrusions and our commitment to customer support. To learn more about our bespoke extrusion possibilities, contact us now.
STAMOD's Extrusion Expertise
Our product expertise and logistics experience lead us worldwide when it comes to delighting our consumers. We collaborate with a trusted and dependable supply network and make every attempt to meet our customers' stringent extrusion requirements. We have the extrusion expertise and international logistical experience to meet our customers' needs. Thanks to our global network of suppliers, even the most discerning consumers are satisfied.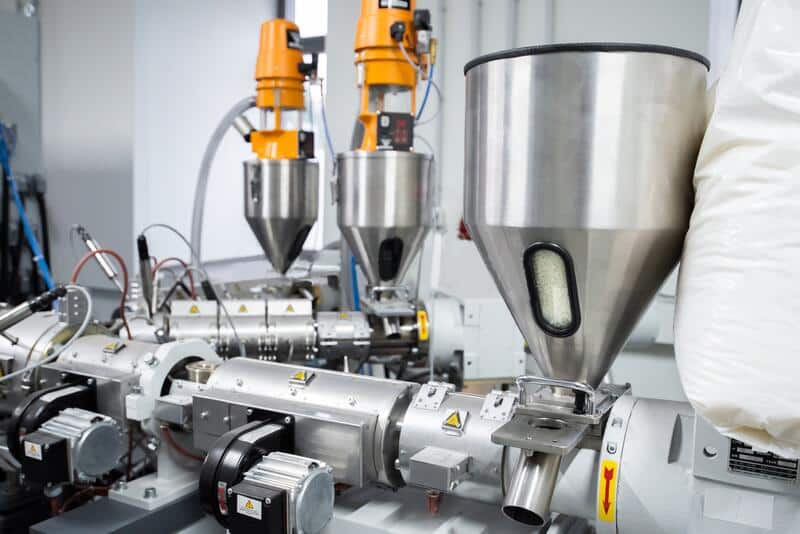 What We Offer
STAMOD recruits the best extrusion professionals worldwide to provide you with internationally renowned programming services that drastically shorten your manufacturing time. A professional engineers team evaluates all aspects of the extrusions. STAMOD provides an experienced workforce with access to the best technology and expert project management services. Our unique extrusion products deem environmentally friendly when it comes to energy usage and greenhouse gas emissions. The STAMOD team can create almost any custom extrusion that a customer requires. We're eager to make your next extrusion service encounter more straightforward and enjoyable.
Why Choose Stamod to Outsource Extrusion Services?
High-Quality Service
At STAMOD, we strive to provide 100% error-free and high-quality service in three different models. We ensure your extrusion services are completed without bottlenecks or time lags. Our outsourcing services outfit your project with embedded staff onsite at the Original Equipment Manufacturer (OEM) locations.
Fast Turnaround Times
We have a global infrastructure of companies and delivery centers to ensure that we provide the fastest turnaround time without compromising the quality of our extrusion services.
Highly Qualified Team
Our team comprises industry experts with 100+ person-hours of experience, with proficiency in practical production and theoretical design knowledge.
Global Infrastructure
STAMOD works with invested companies and partners across India, Malaysia, the Philippines, Indonesia, Sri Lanka, and Thailand.
Dedicated Point of Contact
When you trust STAMOD to outsource your extrusion services, we immediately assign a dedicated project manager as the SPOC for clear communication and seamless management of the collaboration from the very first day until the project completion.
Scalable Service Packages
At STAMOD, we pride ourselves on providing flexibility of service. As a result, we can scale our team and infrastructure to adapt to the demand of your extrusion outsourcing project.
Innovative Technology Access
The standard of our infrastructure backs the quality of our service. In addition, we have access to state-of-the-art technology and tools for extrusion services.
Guaranteed Customer Support 24/7
Our team handles every minute detail to ensure the smoothest run for your project. We have dedicated members focused at all times on project management, marketing, sales, and customer support for immediate resolution of any kinks and bottlenecks in the project line-up.