STAMOD delivers superior Heat, Ventilation, and air conditioning (HVAC) compressor design and drawing services to fulfill our global clients' ever-increasing needs and assist construction companies, architects, engineers, and appliance designers and manufacturers. Our HVAC modeling and drafting team generates precise 2D/3D models of any construction project, allowing you to complete these critical building components.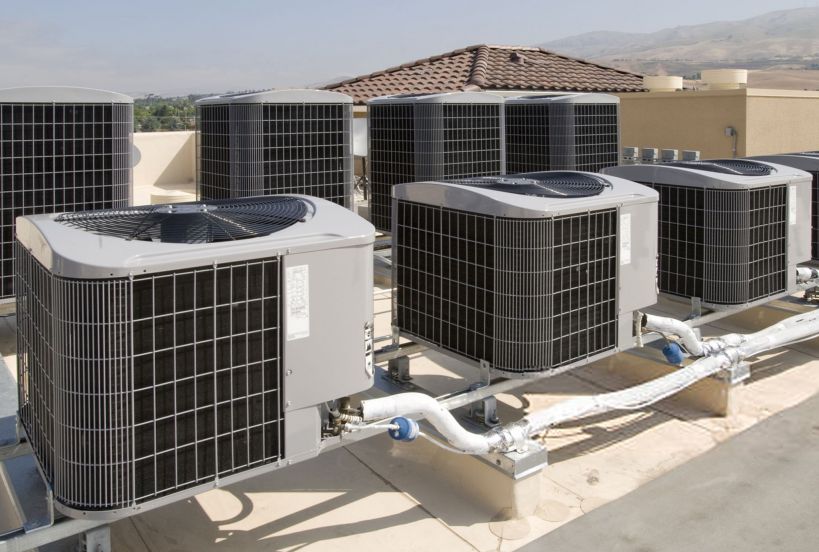 Our Range of Expertise
We assist in lowering operational costs while keeping you ahead of your competition. Our professional drafters offer efficient and cost-effective HVAC compressor design and drafting services, allowing you to manage your time and resources better while completing crucial projects.
Equipment piping, sizing, and design layout
STAMOD's professionals provide top-notch Equipment Piping Sizing & Design Layout Plan Drawings, including flexibility and stress analyses, as well as 2D to 3D layouts.
Design and Drafting Services for HVAC systems
We leverage high-quality and precise HVAC design services, workshop drawings, HVAC CAD drafting, and modeling services at highly competitive rates.
Compressor Rebuilding
STAMOD carries remanufactured compressors in stock, covering all major makes and models. We have the fastest average turnaround times in the industry due to our highly efficient remanufacturing process.
Details, Schematics, Schedules, Legends & Control Diagrams
STAMOD provides a comprehensive range of MEP Design & Support services for global clients, including Control Diagrams, Schedules, Details, and Legends.
GFC/IFC Drawings
With architects and engineers worldwide, our experts have been providing GFC/IFC drawings of diverse healthcare, retail, commercial, and residential structures.
Duct sizing and design layout plan
At STAMOD, we have all the tools needed to tackle your ductwork design installation yourself – Tools like our innovative Ductwork Design Service with free installation support that will help you get the job done right.
Mechanical equipment layouts, submittals, and elevation drawings
Our professionals optimize a broad range of mechanical equipment and elevation drawings to save maintenance costs, minimize complexity, and increase the efficiency of HVAC systems.
CFD Flow Analysis
STAMOD can provide in-depth engineering analysis of complex fluid flows using the latest CFD flow modeling techniques, including specific flow characteristics such as velocity, pressure, turbulence, temperature, and species concentration for internal or exterior flows.
As-Built Drawings, Coordination Drawings, Shop Drawings, Addendums & Equipment Specifications
We offer a wide range of high-quality shop drawings, as-built services, Equipment Specifications, Coordination Drawings, and Addendums to international clients.
On-Site Rebuilding Division
STAMOD has remanufactured compressors in-store that cover all major brands and models. We have the fastest average turnaround times in the industry thanks to our highly efficient remanufacturing process.
BoQ and equipment scheduling software
For zero-based budget planning, scheduling, BOQ import, rate analysis, and more, we use Tactive Construction Budgeting & Scheduling Software & App.
The STAMOD Advantage
We are a global provider of HVAC compressor specialist engineering support services with a growing client list.
To build or draft HVAC designs for our clients, we employ software such as AutoCAD, Revit, STAR-CCM, Fluent, Mc Quay duct, pipe sizer, HRW, TRACE, and Carrier-HAP.
Our staff understands and develops the most efficient method to complete your project on time and within budget when you work with us for your HVAC compressor design and drafting needs.
Why Choose STAMOD to Outsource HVAC and Compressor Services
High-Quality Service
At STAMOD, we strive to provide 100% error-free and high-quality service in three different models. We work on the production and design to ensure your HVAC and compressor projects reach completion without bottlenecks or time lags. Our outsourcing services outfit your project with embedded staff on-site at the Original Equipment Manufacturer (OEM) locations.
Fast Turnaround Times
We have a global infrastructure of companies and delivery centers to ensure the fastest turnaround time without compromising the quality of our HVAC and compressor solutions.
Highly Qualified Team
Our team comprises industry experts with 100+ hours of experience, with proficiency in practical production and theoretical design knowledge.
Global Infrastructure
STAMOD works with invested companies and partners across India, Malaysia, the Philippines, Indonesia, Sri Lanka, and Thailand.
Dedicated Point of Contact
When you trust STAMOD to outsource your HVAC and compressor projects, a dedicated project manager is immediately assigned as the SPOC for clear communication and seamless management of the collaboration from the very first day until the project completion.
Scalable Service Packages
At STAMOD, we pride ourselves on providing flexibility of service. As a result, we can scale our team and infrastructure to adapt to the needs of your HVAC and compressor solutions outsourcing project.
Innovative Technology Access
Our high infrastructure standards back the quality of our service. In addition, we have access to state-of-the-art technology and tools to help innovate your HVAC and compressors solutions.
Guaranteed Customer Support 24/7
Our team handles every small detail to ensure the smoothest run for your project. We have dedicated members focused at all times on project management, marketing, sales, and customer support for immediate resolution of any kinks and bottlenecks in the project line-up.