Manufacturing services:
We understand the value of a professional prototype mold for the continued perfection of your entire production lineup. The rapid processing of the molds is essential to ensure the quality of your future products for the long term. Trust STAMOD to take this responsibility with complete dedication. When you outsource your prototype injection molds to us, you are, in turn, getting our guarantee of a highly skilled engineering team, an excellent designing team, and an assured production of high-quality molds in the future. We have an elaborate network of offshore production centers that will help us expedite mass projects at exceptionally competitive pricing.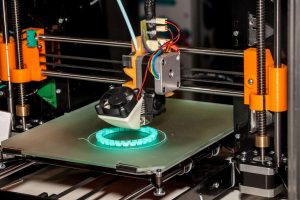 What We Offer
At STAMOD, we offer complete resolution of your prototype injection molding services.
Engineering Team
Our engineering team provides the most efficient production criteria for your service.
Design Team
Our design team will work with you to perfect the prototype design with an eye for minute detail for maximum efficiency of the final product development.
Design Proofing Team
The proofing team will work with the test run of the design to ensure the prototype is ready for production. This step ensures no mistakes or large-scale loss once the prototype is deployed for mass production.
Custom Solutions for Prototype Production and Tooling
We also create unique solutions for exclusive prototype molds and the development of production tooling based on your specific criteria.
Dedicated Communication Channels
The engineering team will be available to meet directly with the clients to ensure that there is no communication gap between the management and the team directly handling the production.
Why Choose STAMOD to Outsource Prototype Injection Molding Service?
The standard of our infrastructure backs the quality of our service. In addition, we have access to state-of-the-art technology and tools to help innovate your manufacturing engineering project.
High-Quality Service
At STAMOD, we strive to provide 100% error-free and high-quality service in three different models. We work on production and design to ensure your prototype injection molding services reach completion without bottlenecks or time lags. Our outsourcing services outfit your project with embedded staff onsite at the Original Equipment Manufacturer (OEM) locations.
Fast Turnaround Times
We have a global infrastructure of companies and delivery centers to ensure that we provide the fastest turnaround time without compromising the quality of our prototype injection molding service.
Highly Qualified Team
Our team comprises industry experts with 100+ person-hours of experience, with proficiency in practical production and theoretical design knowledge.
Global Infrastructure
STAMOD works with invested companies and partners across India, Malaysia, the Philippines, Indonesia, Sri Lanka, and Thailand.
Dedicated Point of Contact
When you trust STAMOD to outsource your custom injection mold services, we immediately assign a dedicated project manager as the SPOC for clear communication and seamless management of the collaboration from the very first day until the project completion.
Scalable Service Packages
At STAMOD, we pride ourselves on providing flexibility of service. As a result, we can scale our team and infrastructure to adapt to the demand of your prototype injection molds outsourcing project.
Innovative Technology Access
The standard of our infrastructure backs the quality of our service. In addition, we have access to state-of-the-art technology and tools for prototype injection molds production and design.
Guaranteed Customer Support 24/7
Our team handles every minute detail to ensure the smoothest run for your project. We have dedicated members focused at all times on project management, marketing, sales and customer support for immediate resolution of any kinks and bottlenecks in the project line-up.