Manufacturing services:
STAMOD delivers expert outsourcing solutions at every stage in the manufacturing process that turns sheet metal into finished components and meets all of your welding needs, including TIG, MIG, and spot welding. Our specialized welding service enables us to outsource smaller components and larger, more complex multi-sheet structures. As a result, at STAMOD, we make it a point to ensure that our welding service is as versatile as possible to match your requirements.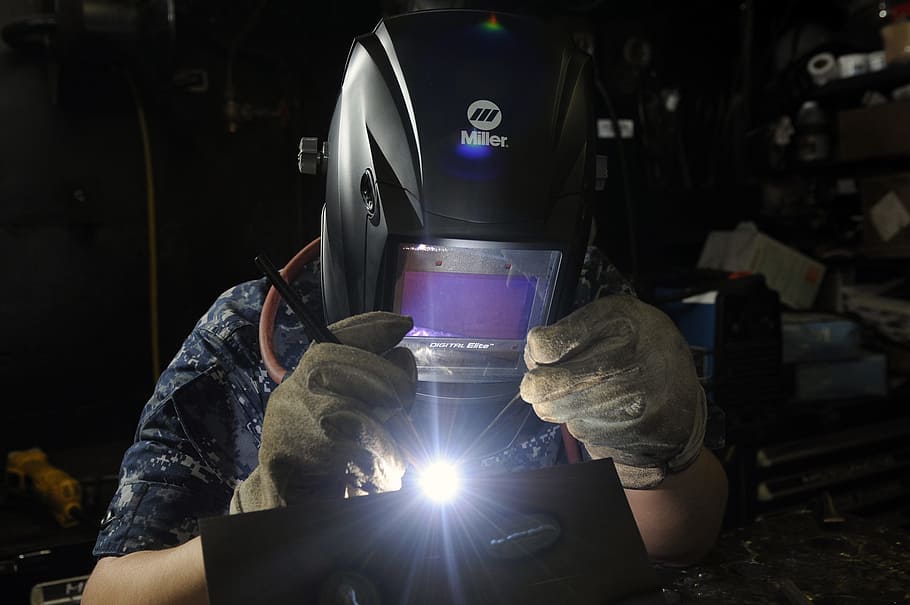 What We Offer
To arrive at the best welding solution, we try to balance between the type, size, and weight of metal used, the welding process preferred, and the lead time stipulated, and this is how we move our components quickly towards completion. Our fully certified partners have experienced welders who are well-versed in MIG and TIG welding and accommodate aluminum, carbon steel, and stainless steel materials. In addition, we assemble and repair products like bearings, bearing housings, and bushings in our welding department.
MIG Welding
Metal Insert Gas (MIG) welding, also known as Gas Metal Arc Welding, establishes strong connections that assure durable welds. The method is lightweight and environmentally friendly. It is employed in applications that demand heavier metals. MIG welding is more popular because it is faster than TIG and produces strong bonding with a tensile strength of up to 70,000 psi.
TIG Welding
TIG welding is also known as GTAW, Gas Tungsten Arc Welding. TIG welding creates a bond between metals by heating them using an arc between the welder and the item. The metals can be melted together with or without fillers. This method can result in neater welds.
Spot Welding
Spot welding is a process of combining sheet metal parts known as resistance welding. Because the components are heated, and the material is cemented together through applied pressure, it does not require a filler substance.
Why Choose STAMOD to Outsource TIG, MIG, and Spot Welding
High-Quality Service
At STAMOD, we strive to provide 100% error-free and high-quality service in three different models. We work on the production and design to ensure your TIG, MIG, and spot welding services reach completion without bottlenecks or time lags. Our outsourcing services outfit your project with embedded staff onsite at the Original Equipment Manufacturer (OEM) locations.
Fast Turnaround Times
We have a global infrastructure of companies and delivery centers to ensure that we provide the fastest turnaround time without compromising the quality of our TIG, MIG, and Spot Welding services.
Highly Qualified Team
Our team comprises industry experts with 100+ person-hours of experience, with proficiency in practical production and theoretical design knowledge.
Global Infrastructure
STAMOD works with invested companies and partners across India, Malaysia, the Philippines, Indonesia, Sri Lanka, and Thailand.
Dedicated Point of Contact
When you trust STAMOD to outsource your TIG, MIG, and spot welding, we immediately assign a dedicated project manager as the SPOC for clear communication and seamless management of the collaboration from the very first day until the project completion.
Scalable Service Packages
At STAMOD, we pride ourselves on providing flexibility of service. As a result, we can scale our team and infrastructure to adapt to the demand of your TIG, MIG, and spot welding outsourcing project.
Innovative Technology Access
The standard of our infrastructure backs the quality of our service. In addition, we have access to state-of-the-art technology and tools for TIG, MIG, and spot welding.
Guaranteed Customer Support 24/7
Our team handles every minute detail to ensure the smoothest run for your project. We have dedicated members focused at all times on project management, marketing, sales, and customer support for immediate resolution of any kinks and bottlenecks in the project line-up.