Through excellent planning, designing, and maintenance of software based on the requirements of a specific group of users or organizations, custom software development streamlines essential business processes while digitizing them. As a result, STAMOD is paving the road to provide a wide range of software development services to various businesses in various sectors and industries, ranging from sole proprietorships to Fortune 500 corporations.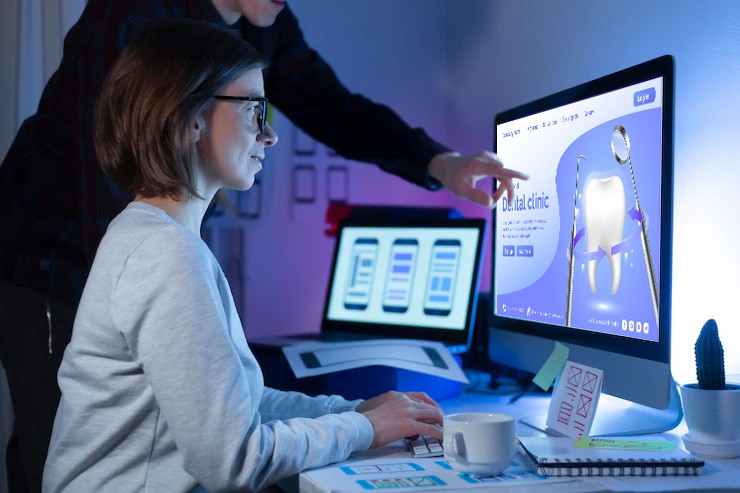 Our Range of Expertise
We have pioneered and possess vast experience and knowledge of customized software development, from insurance to investment banks, publishing to multimedia, travel to e-commerce, and material science to surface science.
Software Product Development
We have a fantastic team of developers with demonstrated ability in designing customized software products for varied business activities, with an in-depth understanding of trending technologies and vast industry experience.
API Development
Get your hands on interactive APIs that allow applications to speak with one another with the help of our talented engineers.
Chatbot Development
We will help you create incredible chatbots that improve dialogue and remove barriers while keeping a genuine communication relationship with your digital audience.
Content Management systems
We leverage interactive websites and pages on the internet using cutting-edge content management systems.
Corporate Intranets & Extranets
We create and construct highly efficient corporate intranets to promote easy workflow and practical cooperation and communication.
CRM Applications
Effortlessly manage and maintain interactions with current and potential consumers. Our services keep track of all interactions and use the data to show customers what they're most likely to want before they go looking for it.
Enterprise Solutions
We create dependable enterprise software solutions to meet the demands of any business. Our enterprise software solutions are scalable, include all-exclusive software integration, and incorporate cutting-edge technology.
Web Analytics Dashboard Development
With tons of data, our Web Analytics Dashboard Development helps to streamline each data element and improve its purpose while reducing exposure to the overwhelming amount of data.
The STAMOD Advantage
All software built under our label is rigorously tested, manually, and with automated technologies.
We follow and adhere to every standard of testing methodologies to ensure bug-free and sturdy software. After the product launch, we don't abandon our clientele. For us, launching is never the end of the process, and wrapping up is never the end.
We carefully over every customer comment and input to ensure that the app is best suited to their needs.
Why Choose STAMOD to Outsource Custom Software development
High-Quality Service
At STAMOD, we strive to provide 100% error-free and high-quality service in three different models. We work on production and design to ensure custom software development services reach completion without bottlenecks or time lags. Our outsourcing services outfit your project with embedded staff onsite at the Original Equipment Manufacturer (OEM) locations.
Fast Turnaround Times
We have a global infrastructure of companies and delivery centers to ensure that we provide the fastest turnaround time without compromising the quality of our custom software development.
Highly Qualified Team
Our team comprises industry experts with 100+ person-hours of experience, proficiency in practical production, and theoretical design knowledge.
Global Infrastructure
STAMOD works with invested companies and partners across India, Malaysia, the Philippines, Indonesia, Sri Lanka, and Thailand.
Dedicated Point of Contact
When you trust STAMOD to outsource your custom software development service to us, we immediately assign a dedicated project manager as the SPOC for clear communication and seamless management of the collaboration from the very first day until the project completion.
Scalable Service Packages
At STAMOD, we pride ourselves on providing flexibility of service. As a result, we can scale our team and infrastructure to adapt to the demand of your custom software development outsourcing project.
Innovative Technology Access
The standard of our infrastructure backs the quality of our service. In addition, we have access to state-of-the-art technology and tools to help innovate your custom software development.
Guaranteed Customer Support 24/7
Our team handles every minute detail to ensure the smoothest run for your project. We have dedicated members focused at all times on project management, marketing, sales, and customer support for immediate resolution of any kinks and bottlenecks in the project line-up.