STAMOD is a pioneer in developing customized health software and applications for health care organizations and brands. We use cutting-edge technology to create intelligent, functional, and reliable mobility solutions. Our comprehensive and end-to-end Custom Healthcare Software Development solutions aid in customer engagement. In addition, we provide customized human touch assistance in the healthcare sector.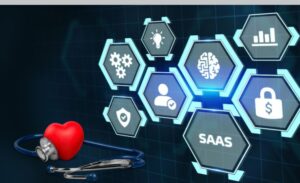 Our Custom Healthcare Software Development Services
We create secure, highly integrated healthcare IT solutions for hospitals, pharmacies, dentists, and others. In essence, we have the right skills and resources to confront any healthcare industry challenges. Our knowledge helps automate mission-critical medical workflows. Furthermore, we refine diagnostics, optimize cost and treatment. This is directly effective to promote health, increase patient engagement, and minimize damaging consequences.
Medical Equipment Management Application
Our Internet of Things (IoT) experts create Internet of Healthcare Things (IoHT) solutions for medical equipment tracking and predictive maintenance. In fact, STAMOD provides competitive medical equipment management applications for businesses. Consequently, we help to reduce the risk of inaccuracy in medical equipment placement while improving efficiency due to quick retrieval of medical devices.
Patient Portals
Our team creates software to improve the patient experience. As a result, our customers can manage patient flow, keep patient records, and provide personalized care. In addition, specialists can maintain regular remote monitoring of patient vitals and conditions by aligning the system with health monitoring devices such as wearables and sensors.
Workforce Management Software
We understand how to use medical technology to improve staff management. With this in mind, we will work with you to develop workforce management apps. Further, we help you quickly identify and fix staffing discrepancies. This in turn, helps you for improved patient care, increased employee satisfaction, and lower labor costs.
Custom Healthcare Software Development
Work with our IT solution architects to create a healthcare system tailored to your specific requirements. We can assist you with a detailed business case analysis, proof of concept development, full-fledged solution deployment, and extensive quality assurance.
EHR/EMR Systems
We created electronic health record (EHR) and electronic medical record (EMR) systems. These help clinical staff maintain sporadic patient data to identify a smooth workflow while increasing production efficiency.
Medical Practice Management Solutions
Medical practitioners lead to intense tasks handled by the practice management system. We create solutions that track and optimize all aspects of operational, financial, and clinical operations.
The STAMOD Advantage
Automation: Using evolving technologies such as AI and ML, we assist healthcare organizations in automating various tasks,. This includes more innovative billing, responsive staffing, and improved patient care with real-time data.
Quick Decision Making: We assist healthcare providers in harnessing the power of AI and Big Data. This helps to understand their data better to make faster decisions and improve patient care and medical process flow.
Dedicated Team: We assist businesses in hiring IT professionals while broadening their in-house resources or gearing up an entire development team.
Why Choose STAMOD to Outsource Custom Healthcare Software Development
High-Quality Service
At STAMOD, we strive to provide 100% error-free and high-quality service in three different models. We work on the production and design to ensure your Custom Healthcare Software Development projects reach completion without bottlenecks or time lags. Our outsourcing services outfit your project with embedded staff onsite at the Original Equipment Manufacturer (OEM) locations.
Fast Turnaround Time
We have a global infrastructure of companies and delivery centers to ensure that we provide the fastest turnaround time. We do this without compromising the quality of our Custom Healthcare Software Development solutions.
Highly Qualified Team
Our team comprises industry experts with 100+ person-hours of experience, with proficiency in practical production and theoretical design knowledge.
Global Infrastructure
STAMOD works with invested companies and partners across India, Malaysia, the Philippines, Indonesia, Sri Lanka, and Thailand.
Dedicated Point of Contact
When you trust STAMOD to outsource your Custom Healthcare Software Development projects to us, we immediately assign a dedicated project manager as the SPOC. This helps with clear communication and seamless management of the collaboration from the very first day until the project completion.
Scalable Service Packages
At STAMOD, we pride ourselves on providing flexibility of service. As a result, we can scale our team and infrastructure to adapt to the demand of your project related to the Custom Healthcare Software Development outsourcing project.
Innovative Technology Access
The standard of our infrastructure backs the quality of our service. In addition, we have access to state-of-the-art technology and tools. Thus we can help innovate your custom Healthcare Software Development projects and services.