As a pivotal Scala Development Company, STAMOD has continued to grow our team of skilled Scala programmers. Our objective is to keep up to date with the evolving and constantly progressing standards of web and mobile application development. We are dedicated to sustaining your technological growth at the highest possible level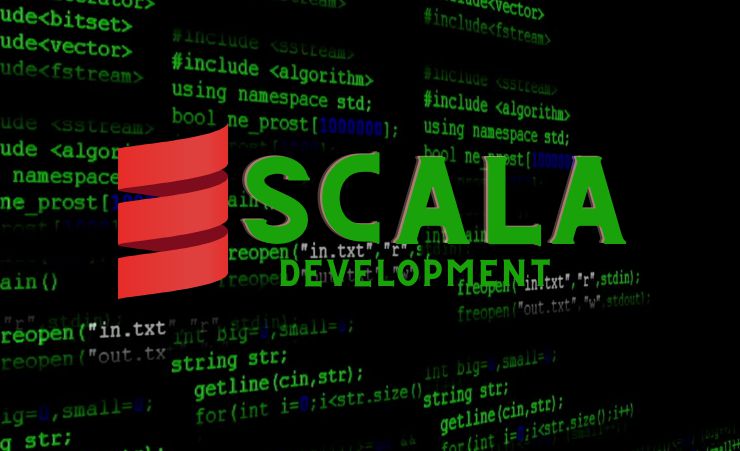 Scala Development Company
Employ our Scala developers to create scalable and flexible apps using the Scala ecosystem. In fact, our Scala developers are well-versed in every aspect of big data technologies, web frameworks, and programming constructs. Hence, you can put our expertise to good use in transforming the technological range of services within your business plan.
Our Scala Software Development Services
STAMOD provides Scala web development services to small, medium, and large businesses. Not only this, but we can assist you in migrating your legacy systems to newer, more efficient technologies. In addition, our skilled in-house Scala developers can create custom software to catapult you into the big leagues.
Software As A Service (SaaS)
Indeed, if your company plans to offer a SaaS product, we are the right partner for you; our team can handle the entire SaaS development process from beginning to end.
Scala Mobile Development
Team STAMOD will assist you in all mobile app development needs. Additionally, we will help you achieve the innovation you are expecting from your mobile application projects. Hence, you will be able to bring valuable features to your clients creatively.
Scala Web Development
Our Scala development expertise enables us to deliver the precise web-based solution you require, down to the smallest detail. Consequently, you can have customized web applications for your business to help manage your business process more smoothly.
Scala Desktop Development
Web-based platforms are not always enough. As a premier Scala development company, we have the knowledge and a well-experienced team that can help you to recognize when a desktop app is required and can create them for Mac, Windows, and Linux.
Server-Side Software Development
The safe and seamless operation of cloud-based services depends on many server-side components. Our Scala web development team extensively tests these components before they are put into production, ensuring that your project runs smoothly.
The STAMOD Advantage
STAMOD can help you with Scala development. As a matter of fact, we have Scala developers who are highly skilled and experienced in developing robust and creative applications.
Our developers consistently provide customized, cost-effective solutions and intellectual property rights to our clients as contributors to the open-source framework.
STAMOD can handle all your Scala programming needs at a reasonable price in the most innovative way.
Why Choose STAMOD to Outsource Scala Development Projects
High-Quality Service
At STAMOD, we strive to provide 100% error-free and high-quality service in three different models. In addition, we work on the production and design to ensure your Scala development projects reach completion without bottlenecks or time lags. Our outsourcing services outfit your project with embedded staff onsite at the Original Equipment Manufacturer (OEM) locations.
Fast Turnaround Times
We have a global infrastructure of companies and delivery centers to ensure that we provide the fastest turnaround time without compromising the quality of our Scala development solutions.
Highly Qualified Team
Our team comprises industry experts with 100+ person-hours of experience, with proficiency in practical production and theoretical design knowledge.
Global Infrastructure
STAMOD works with invested companies and partners across India, Malaysia, the Philippines, Indonesia, Sri Lanka, and Thailand.
Dedicated Point of Contact
When you trust STAMOD as your outsource Scala development company, we immediately assign a dedicated project manager as the SPOC for clear communication and seamless management of the collaboration from the very first day until the project completion.
Scalable Service Packages
At STAMOD, as a premier Scala development company, we pride ourselves on providing flexibility of service. As a result, we can scale our team and infrastructure to adapt to the demand of your project related to the Scala development outsourcing project.
Innovative Technology Access
The standard of our infrastructure backs the quality of our service. In addition, we have access to state-of-the-art technology and tools to help innovate your Scala development projects and services.
Guaranteed Customer Support 24/7
Our team handles every minute detail to ensure the smoothest run for your project. In essence, we have dedicated members focused at all times on project management, marketing, sales, and customer support for immediate resolution of any kinks and bottlenecks in the project line-up.