We offer cutting-edge enterprise solutions to spare enterprises from all of the headaches consistent with industry projects. We help you to stay lucrative and flexible. STAMOD has honed the necessary skills and ability to provide clients with the highest-quality enterprise solutions while utilizing the most cutting-edge tools and technologies and delivering top-notch services promptly.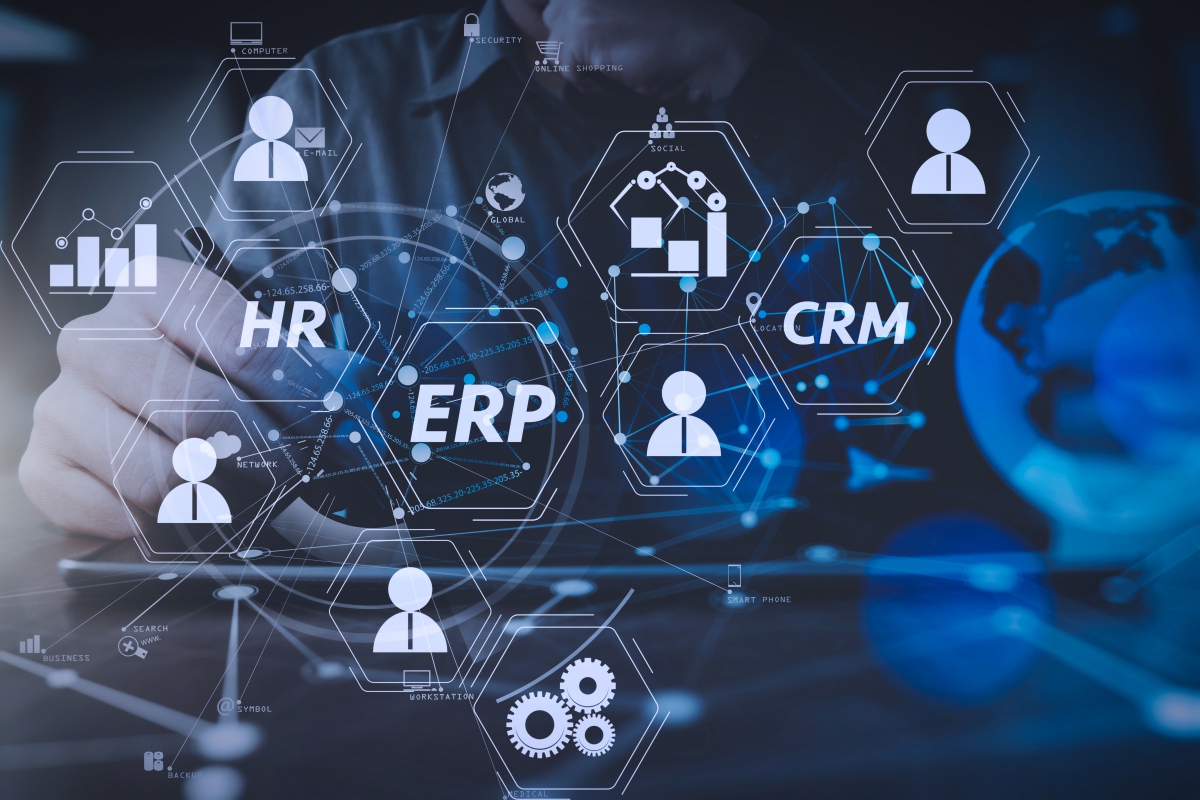 Our Range of Expertise
Our Enterprise Business Solution encompasses a wide range of services, including SAP Support Services, Microsoft Dynamics, Azure Application Development, IT Consulting, CMS, CRM, Supply Chain Management, Web Portal Development, Salesforce Application Development, and much more.
Twilio Consultancy
We have the necessary abilities and experience to provide high-quality Twilio consulting services to international clients.
Microsoft and Windows SharePoint
STAMOD has decades of experience offering Microsoft SharePoint Services via Internet websites, online portals, web apps, and much more.
Microsoft Dynamics
Microsoft Dynamics CRM is a popular platform for businesses that need a full suite of customer relationship management (CRM) and enterprise resource planning (ERP) tools. STAMOD provides a wide range of Microsoft Dynamics-related services.
SAP Support Services
STAMOD employs skilled developers and support engineers to provide clients worldwide with a full range of SAP support and maintenance services.
Azure Application Development
STAMOD has a team of skilled coders and developers working on Azure, a solid cloud computing solution. Transitions across platforms such as SQL Server, MongoDB, Windows, and Linux are possible with our solutions.
ERP Services
STAMOD has considerable experience with SAP, Oracle, Salesforce, and other popular enterprise resource planning (ERP) solutions, including analysis, customization, implementation, maintenance, integration, support, and upgrades.
Customer Service Management
STAMOD hires the most experienced and skilled team so our customer service management solution can achieve all corporate requirements.
IT Business Management
STAMOD assists in encouraging the IT Business Management solution's power to manage the demand, priorities, and funding of IT teams in businesses.
Software as a Service (SaaS)
One of STAMOD's most essential services for implementing and modifying enterprise and small business software is SaaS. STAMOD investigates their SAAS tool for selecting important locations with the highest return on investment.
Web Portal Development
STAMOD wants its clientele to harness the internet's full potential for business growth. We provide experienced web portal development services such as portal design, development, and management.
Customer Service Management
We leverage a Customer Relationship Management (CRM) solution that increase business efficiency, speed up sales, and provide strong customer support teams with insights into the customer care and sales process.
Supply Chain Management
STAMOD provides a full range of supply chain management services, including product flow and delivery, procurement, warehouse management, scheduling, distribution, expenditure, maintenance, logistics, and customer support, and much more.
The STAMOD Advantage
STAMOD has years of expertise serving international customers. We can swiftly handle any enterprise solution project and ensure its successful completion.
We focus on delivering top-notch service with the latest tools that ensure a focused timeline.
We follow and adhere to every standard of enterprise solutions methodologies to ensure bug-free and sturdy software.
Why Choose STAMOD to Outsource Enterprise Solutions
High-Quality Service
At STAMOD, we strive to provide 100% error-free and high-quality service in three different models. We work on the production and design to ensure your enterprise solutions services reach completion without bottlenecks or time lags. Our outsourcing services outfit your project with embedded staff onsite at the Original Equipment Manufacturer (OEM) locations.
Fast Turnaround Times
We have a global infrastructure of companies and delivery centers to ensure that we provide the fastest turnaround time without compromising the quality of our enterprise solutions.
Highly Qualified Team
Our team comprises industry experts with 100+ person-hours of experience, with proficiency in practical production and theoretical design knowledge.
Global Infrastructure
STAMOD works with invested companies and partners across India, Malaysia, the Philippines, Indonesia, Sri Lanka, and Thailand.
Dedicated Point of Contact
When you trust STAMOD to outsource your enterprise solutions to us, we immediately assign a dedicated project manager as the SPOC for clear communication and seamless management of the collaboration from the very first day until the project completion.
Scalable Service Packages
At STAMOD, we pride ourselves on providing flexibility of service. As a result, we can scale our team and infrastructure to adapt to the demand of your project related to enterprise solutions.
Innovative Technology Access
The standard of our infrastructure backs the quality of our service. In addition, we have access to state-of-the-art technology and tools to help innovate your enterprise solutions.
Guaranteed Customer Support 24/7
Our team handles every minute detail to ensure the smoothest run for your project. We have dedicated members focused at all times on project management, marketing, sales, and customer support for immediate resolution of any kinks and bottlenecks in the project line-up.