The inefficiency of IT Infrastructure may get in the way of achieving high productivity in an organization. STAMOD offers the most robust, responsive, and agile infrastructure management solutions for streamlining business operations as a leading infrastructure management service provider. We ensure that our clients stay up-to-date and relevant in the market while being the most flexible and cost-effective. With our decades of experience, we serve a vast global clientele base through our remote infrastructure management services across various industry verticals.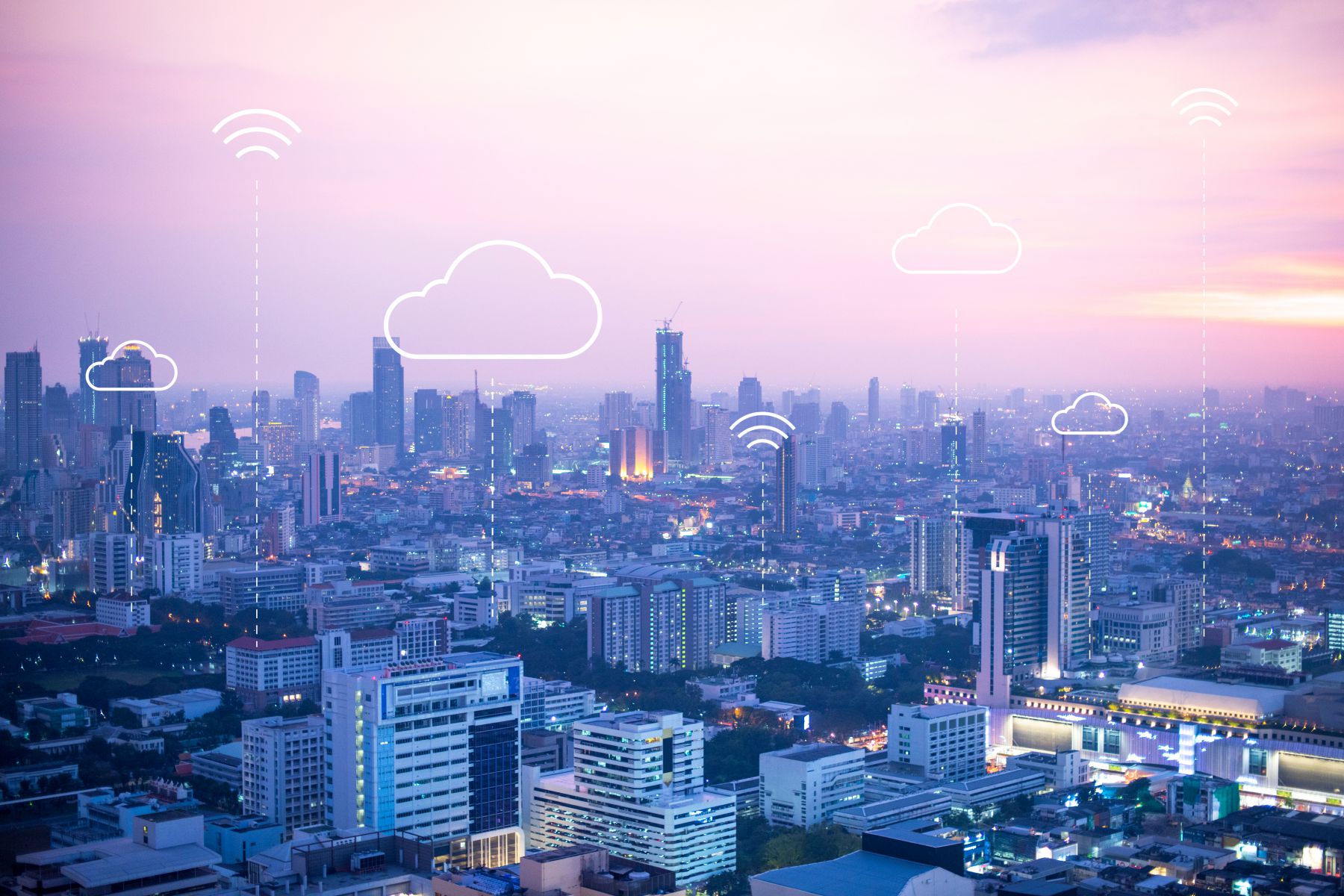 Our Range of Expertise
Managed Virtualization
We have the necessary skills, expertise, and understanding to handle all of your managed virtualization requirements. We employ the most up-to-date tools and technology to provide the best services in the shortest amount of time.
Cloud Integration
We bring harmony when linking data, apps, and APIs with STAMOD. As a result of our end-to-end & secure cloud integration services at cheap costs, we enable enterprises to achieve higher productivity and ROI.
Cloud Monitoring
STAMOD offers customized cloud monitoring services for preparing global clients for any unforeseen situations. We do this by centralizing applications, data solutions, and servers, and by taking care of data recovery, 24/7 security maintenance, and a lot more at affordable rates.
PaaS (Platform as a Service)
We make great Windows apps by combining our comprehensive knowledge of the new Windows design language with VisWe offer superior quality platforms as a service to global clients for creating, testing, running, and deploying web applications with ease.
IaaS (Infrastructure as a Service)
STAMOD strives to understand every client's unique business requirements while providing a package of customized infrastructure solutions as a service.
Server Management
With our decade of experienced and skilled professionals, we offer clients top-notch and accurate server management services. We make use of the best software tools and technologies for delivering the best services to the client.
Managed Storage
We have the appropriate skills, deep knowledge, and expertise for handling all the managed backup service requirements. In addition, we use the best software tools and technologies for promptly delivering the best services to the client.
Cloud Application Development
STAMOD's team has a broad spectrum of expertise & knowledge for meeting all the requirements of cloud application development services.
Server Monitoring
We are prompt in passing out updates to our clients when the disc's storage status, allowing them to take on the necessary actions while preventing possible downtime.
Data Center Management
STAMOD's data centers act as the key supplier of all actionable information for organizations. Our data centers include Cloud Migration, Cloud Services, Security Services, Data Center Maintenance, Backup, and Restoring Services.
Digital Forensic
We help businesses securely retrieve critical information from the data centers and IT while participating in IT investigations with confidence and ease.
IT Risk and Security Management
We give global clients the necessary installations for data centers. While closely watching any issues or concerns regarding IT risks or any security issues regarding any vast IT infrastructure.
Enterprise Security Solutions
STAMOD has decades of experience in offering enterprise-level security while helping in mitigating the risks of data loss through our services.
Remote Monitoring
STAMOD ensures that the existing and new setup is updated virtually while delivering its relevant IT infrastructure without complications. All the issues, from tackling troubleshooting to infrastructure management, are handled remotely with minimal downtime and without disruptions.
IT Helpdesk
STAMOD helps global clients migrate enterprise data to an active directory while managing the business effectively and providing reliable services to meet unique requirements.
Active Directory Setup and Migration
STAMOD can take full charge of the IT service delivery by leveraging our IT service management platform. Our services ensure clients have lowered risks, reduced costs, and improved agility while boosting IT innovations.
IMS Application Support
We help global clients in the process of successfully streamlining operations and maximizing their value through our IMS application support services.
Network Infrastructure Management
At STAMOD, we constantly monitor networks to avoid any complications and offer prompt and consistent solutions.
Cloud Migration
STAMOD is well-equipped to manage all the cloud migration needs, right from the migration of data centers to applications, cloud, or monitoring of performance post-migration.
DevOps Automation
STAMOD'S DevOps automation solutions eliminate the gaps between IT operations, software development, and quality assurance.
Identity and Access Management (IAM)
IAM is an essential tool for security purposes and regulatory compliance. Our team of identity security professionals assists in identifying the roadblocks while creating and managing solutions for long-term success.
Digital Workplace
At STAMOD, we provide cutting-edge digital workplace solutions for a simple yet revolutionary work environment for small and large businesses.
Adobe Creative Cloud
With two decades of vast expertise in using Adobe Creative Cloud, we strive to give a customized solution for perfectly matching it with business needs.
Oracle Cloud Solutions
We use the latest Oracle cloud infrastructure and tools to provide clients with top-notch services promptly.
Google Cloud Platform
We use the latest GCP tools and software while delivering superior quality services within a short time.
IBM Cloud Managed
We offer quick top-notch, quality, and accurate IBM cloud-managed services and use the latest tools and software for providing tailor-made cloud-managed services to clients.
Multi-cloud
STAMOD empowers clients to make use of multiple cloud services while enabling organizations to manage operations smoothly.
The STAMOD Advantage
STAMOD's infrastructure management services provide more productive and transformative solutions at lower operational expenses.
We ensure that our project activities and IT-managed services seamlessly connect for improved productivity and faster turnaround.
Our IT services are constantly upgraded and synchronized to ensure maximum compatibility.
Why Choose STAMOD to Outsource Infrastructure Management Services
High-Quality Service
At STAMOD, we strive to provide 100% error-free and high-quality service in three different models. We work on the production and design to ensure your Infrastructure Management services reach completion without bottlenecks or time lags. Our outsourcing services outfit your project with embedded staff onsite at the Original Equipment Manufacturer (OEM) locations.
Fast Turnaround Times
We have a global infrastructure of companies and delivery centers to ensure that we provide the fastest turnaround time without compromising the quality of our Infrastructure Management services.
Highly Qualified Team
Our team comprises industry experts with 100+ person-hours of experience, with proficiency in practical production and theoretical design knowledge.
Global Infrastructure
STAMOD works with invested companies and partners across India, Malaysia, the Philippines, Indonesia, Sri Lanka, and Thailand.
Dedicated Point of Contact
When you trust STAMOD to outsource your Infrastructure Management services to us, we immediately assign a dedicated project manager as the SPOC for clear communication and seamless management of the collaboration from the very first day until the project completion.
Scalable Service Packages
At STAMOD, we pride ourselves on providing flexibility of service. As a result, we can scale our team and infrastructure to adapt to the demand of your Infrastructure Management Outsourcing Project.
Innovative Technology Access
The standard of our infrastructure backs the quality of our service. In addition, we have access to state-of-the-art technology and tools to help innovate your Infrastructure Management services.
Guaranteed Customer Support 24/7
Our team handles every minute detail to ensure the smoothest run for your project. We have dedicated members focused at all times on project management, marketing, sales, and customer support for immediate resolution of any kinks and bottlenecks in the project line-up.