STAMOD has a structured process to ensure that IT Recruitment & Staffing is smooth, transparent, and fruitful. STAMOD is an excellent choice for IT Staffing Outsourcing because our services keep prices down and give you access to a worldwide talent pool. STAMOD specializes in all types of technological staffing needs, meeting the demands of worldwide clients and assisting in the easy procurement of hard-to-find IT dexters.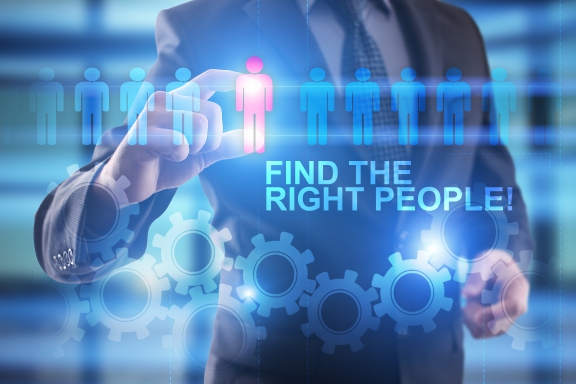 Our Range of Expertise
Magento Developers
With the booming phase of the e-commerce business on a global scale, STAMOD's Magento developers are highly skilled, talented, and experienced in developing the best and most innovative e-commerce websites for your online business.
LAMP Developers
We have the best LAMP Developers who are competent and knowledgeable about numerous web applications and migration types. Being aware of testing services for LAMP applications & porting to LAMP from applications' built-in proprietary architecture.
OpenCart Developers
STAMOD's clients have access to the best of the highly skilled and well-experienced Developers, which is why we are the choice that assures a great professional and intuitive approach to building high-quality websites.
Augmented Reality App Developers
STAMOD is well-equipped with exceptional and highly qualified augmented reality app developers to build the best and most innovative AR apps. With the required skills and the right approach, get robust AR mobile apps within a short turnaround time.
Graphic Designers
Our Graphic Design team is well-versed in all aspects of visual communication for presenting your business needs in the right way through gravitating graphics that strengthen the corporate brand image and expand the communication needs across all types of media.
Java Developers
STAMOD's Java developers are well-trained and familiar with obtaining the massive potential of Java with proper applications to achieve the proper technical solution and support for the client's project and their business needs.
Mobile App Developers
We've got mobile app developers with a proven track record & have strong associations with various Fortune 500 companies. They are exceptionally well at handling & developing mobile app development strategies, design, testing, and deployment of mobile applications.
Oracle Application Developers
Our Oracle application developers are highly proficient in numerous Oracle versions that promise a smooth transition in each development stage from the upgrades and integration to migration requirements for the Oracle databases and products.
PHP Developers
Our PHP developers are well-versed and have cutting-edge knowledge in PHP development technologies that establishes a robust approach to building functional and aesthetically pleasing websites in a short span and at reasonable rates.
Drupal Developers
STAMOD's Drupal developers are proficient in developing scalable websites. Not only this, but they are also well equipped to design stable & reliable websites than other open-source CMS websites.
SEO and SEM Experts
STAMOD is well-equipped with skilled and knowledgeable SEO & SEM experts that are professionally trained in SEO techniques & tactics while leveraging the best-in-class industry tools to bring maximum traffic to clients' websites.
Web Developers
We offer customized solutions for Microsoft Dynamics to global clients, a suite developed by the MS Business Solutions group for Enterprise Resource Planning and CRM.
Microsoft Application Developers
Our web developers have powerful collaborations with global organizations to accelerate the business with the constantly changing speed of the internet & technology by creating robust, highly functional, and user-friendly websites.
WordPress Developers
STAMOD's WordPress developers ensure first-class quality and competitive pricing while offering 24/7 technical support for the structured development of WordPress Websites.
Android App Developers
Our Android app developers are experienced and well-versed with the latest framework and the SDK kit. As a result, we develop apps with smooth user experience, user-friendly, and highly functional features while using a unique application methodology.
Blockchain Developers
We have the best blockchain developers that are well-versed & highly proficient in using blockchain technology, virtual currency management, handling of transactions process, and many more.
iPad App Developers
Our iPad app developers use advanced software tools and technologies for creating customized and supreme quality iPad apps while enabling better reach to the client's target audience.
iOS App Developers
With a surge in demand for Apple products, STAMOD has access to exceptional iOS app developers experienced in creating robust and feature-rich iOS apps. In addition, we make the best use of the latest software tools and technologies to take the business on the fast track of business growth.
iPhone App Developers
STAMOD's iPhone app developers have a flair for creating powerful and user-friendly iPhone apps using a range of software tools and technologies to enable you to take your business to the next level of growth.
Swift Developers
STAMOD's iPhone app developers have a flair for creating powerful and user-friendly iPhone apps using a range of software tools and technologies to enable you to take your business to the next level of growth.
Python Developers
Our experts in Python development are always prepared to create various robust and impressive apps and websites. At the same time, we are fusing it with powerful functionalities and smooth responsiveness for any platforms such as e-commerce channels, WebApps, Mobile Apps, Web portals, Booking engines & customized software products.
AngularJS Developers
STAMOD will find the right fit for your AngularJS Developer position promptly. Our trained HR professionals use several platforms for searching for the perfect candidate and the proper tactics to entice take an offer that best meets the client's requirements.
Magento Developers
STAMOD provides highly skilled and certified professionals for Magento development. Our Magento developers build enterprise-level e-stores that are user-friendly and scalable. At the same time, adhering to industry standards and incorporating the right third-party plugins, order management systems, and integrated analytics tools.
Node.js Developers
STAMOD has solid Node.js Developers who meet your requirements within your set budget. Whether the condition is for full-time professionals or on a contractual basis, get experienced professionals & build high-quality software at affordable pricing & in shorter spans.
The STAMOD Advantage
Our IT staffing is helpful for numerous skill sets, recruitment levels, and different job requirements.
Cost-effective choice while promising significant savings in infrastructural costs.
Top-class service quality with productive and efficient staff.
Quick turnaround time with no compromise on quality.
Shorter learning curve and quicker access to newer technologies.
Why Choose STAMOD to Outsource IT Staffing
High-Quality Service
At STAMOD, we strive to provide 100% error-free and high-quality service in three different models. We work on the production and design to ensure your IT Staffing services reach completion without bottlenecks or time lags. Our outsourcing services outfit your project with embedded staff onsite at the Original Equipment Manufacturer (OEM) locations.
Fast Turnaround Times
We have a global infrastructure of companies and centers to ensure that we provide the fastest turnaround time without compromising the quality of our IT Staffing Services.
Highly Qualified Team
Our team comprises industry experts with 100+ person-hours of experience, with proficiency in practical production and theoretical design knowledge.
Global Infrastructure
STAMOD works with invested companies and partners across India, Malaysia, the Philippines, Indonesia, Sri Lanka, and Thailand.
Dedicated Point of Contact
When you trust STAMOD to outsource your IT Staffing services to us, we immediately assign a dedicated project manager as the SPOC for clear communication and seamless management of the collaboration from the very first day until the project completion.
Scalable Service Packages
At STAMOD, we pride ourselves on providing flexibility of service. As a result, we can scale our team and infrastructure to adapt to the demand of your IT Staffing Outsourcing Project.
Innovative Technology Access
The standard of our infrastructure backs the quality of our service. In addition, we have access to state-of-the-art technology and tools to help innovate IT Staffing services.
Guaranteed Customer Support 24/7
Our team handles every minute detail to ensure the smoothest run for your project. We have dedicated members focused at all times on project management, marketing, sales, and customer support for immediate resolution of any kinks and bottlenecks in the project line-up.