STAMOD provides magazine layout services to different publishing and marketing communications firms, assisting them in creating magazine layouts. STAMOD's designers successfully use these templates to create visually appealing magazine layouts. In addition, our designers add value to the layout by ensuring that the various visual content is worked correctly to make it print-ready. Still, we also have provided contract publishers with customized magazine layout design services over the years.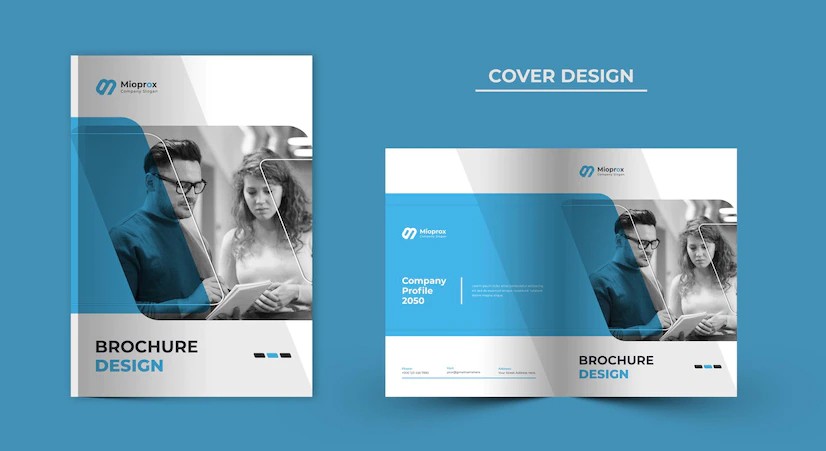 Our Range of Expertise
STAMOD can handle your entire layout process per your specifications, freeing up your resources and efforts on more critical tasks. We believe in forming partnerships with each of our clients, meeting all of your needs, and providing excellent magazine layout services at a price within your budget. Our designers are experts in services including:
Layout Design
We have Creative/ Art Directors who collaborate closely with artists who design layouts, illustrators, cartoonists, photographers, and photo editors. The team can create captivating layout designs and use the right balance of pictures, illustrations, and cartoons engaging in different styles and efficiently using them on the layout as per the requirement.
Formatting
STAMOD has the experience and ability to support content services and assist in editing original content produced and producing fillers with captions to complete your magazine content.
Book Layout
STAMOD provides professional design services for book layouts. We offer professional touches to book layout designs. If there are multiple releases, we assist in maintaining timelines to satisfy these deadlines. Our professional book layout service is the ideal solution for you if you want to outsource.
Typesetting
Our team assists in the presentation of the message in an exciting manner, from the selection of the appropriate typography to the placement on the page. We work with a delicate balance of white space and content to verify the magazine's readability and marketability, following the latest international trends in art direction.
Prepress Layout Design
STAMOD's pre-press layout team is in charge of all pre-press layout designs. In addition, STAMOD's team is responsible for regulating artworks during the pre-flight stage by analyzing print file components to ensure resolutions, formats, and fonts are print-ready. We also handle proofing to ensure that colors, fonts, and other elements are correctly placed.
STAMOD can handle a variety of projects, including the following:
MagazinesBrochures
Catalogs
Newsletters
Newspapers
Textbooks
Annual Reports
Technical Manuals
Paperback
ebooks
The STAMOD Advantage
Each team member stays true to our quality processes and guidelines and is expected to meet each benchmark and interact with the client as soon as possible to avoid delays.
STAMOD's designers have technical and artistic knowledge and vast experience in print, graphic design, and other related fields. To create marketable magazine layouts, we use the most recent styles.
We ensure that all design and data elements are regularly backed up to avoid lost data issues.
We have the most recent versions of all software required for magazine layout design. We currently have Adobe Illustrator, Adobe Photoshop Creative Suite, Adobe InDesign, CorelDRAW, Adobe Photoshop CC, and QuarkXPress software and a thoroughly trained staff who can use it.
Why Choose STAMOD to Outsource Magazine Layout Design
High-Quality Service
At STAMOD, we strive to provide 100% error-free and high-quality service in three different models. We work on the production and design to ensure your magazine layout design projects reach completion without bottlenecks or time lags. Our outsourcing services outfit your project with embedded staff onsite at the Original Equipment Manufacturer (OEM) locations.
Fast Turnaround Times
We have a global infrastructure of companies and delivery centers to ensure that we provide the fastest turnaround time without compromising the quality of our magazine layout design solutions.
Highly Qualified Team
Our team comprises industry experts with 100+ person-hours of experience, with proficiency in practical production and theoretical design knowledge.
Global Infrastructure
STAMOD works with invested companies and partners across India, Malaysia, the Philippines, Indonesia, Sri Lanka, and Thailand.
Dedicated Point of Contact
When you trust STAMOD to outsource your magazine layout design projects to us, we immediately assign a dedicated project manager as the SPOC for clear communication and seamless management of the collaboration from the very first day until the project completion.
Scalable Service Packages
At STAMOD, we pride ourselves on providing flexibility of service. As a result, we can scale our team and infrastructure to adapt to the demand of your project related to the magazine layout design outsourcing project.
Innovative Technology Access
The standard of our infrastructure backs the quality of our service. In addition, we have access to state-of-the-art technology and tools to help innovate your magazine layout design outsourcing projects and services.
Guaranteed Customer Support 24/7
Our team handles every minute detail to ensure the smoothest run for your project. We have dedicated members focused at all times on project management, marketing, sales, and customer support for immediate resolution of any kinks and bottlenecks in the project line-up.