SpreeCommerce development is a platform that allows businesses to create online stores while also strengthening their digital presence to increase sales opportunities. However, online customers are irritated by an unappealing and complicated user interface. STAMOD India provides best-in-class solutions backed up by optimized on-page performance, lightning-fast loading pages, and regular maintenance. STAMOD is the one-stop solution for your increased SpreeCommerce development services needs, combining the best of technology, consulting, and marketing solutions.
Our Range of Expertise
STAMOD India has a dedicated team of professionals with experience developing SpreeCommerce stores in retail, healthcare, grocery, transportation, and many others. We specialize in plugin and module development for small and medium-sized businesses. STAMOD India is a custom Spree commerce development company that provides the following services: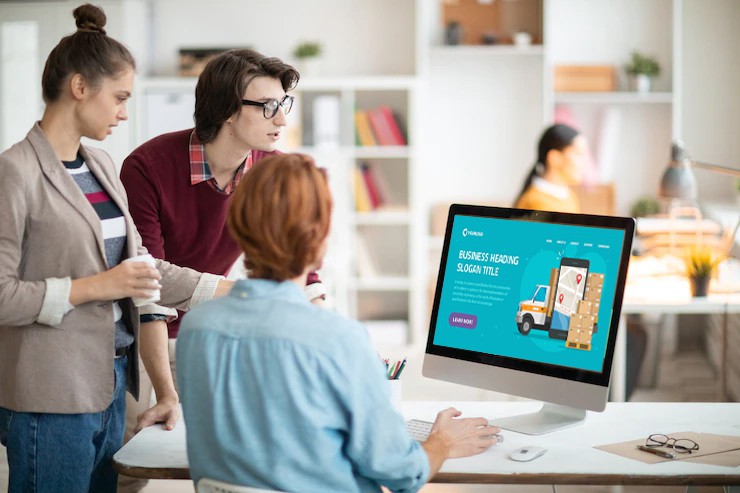 Spree Commerce Module Development
Our team has skills and experience with Spree Commerce in-built modules and third-party modules to build a highly scalable and robust Spree Commerce website. You can also hire us for custom Spree Commerce development to meet your expanding business requirements.
Custom Spree Ruby on Rails Ecommerce
Spree is built on top of the famous Ruby on Rails framework, which allows for a faster launch, more accessible modifications, and overall cost-effectiveness. In addition, you can rely on our skilled bespoke Spree Ruby on Rails E-commerce services to design your stunning Spree storefront.
Spree Commerce Extension
We create custom Spree Commerce extensions to meet your Spree Commerce site customization needs. Our comprehensive knowledge and experience with native and pre-built third-party Spree Commerce extensions ensure that you receive the best Spree Commerce development services.
Spree Commerce Integration
To extend the features and functions of your Spree Commerce web store, use our finest Spree Commerce development services to connect directly to any third-party service, such as MailChimp, Facebook Pixel, Google Tag Manager, and others.
Spree Commerce Plugins
Increase the functions of your Spree Commerce website by leveraging our custom Spree Commerce plugin development services, which will assure you a competitive advantage.
Spree Commerce Frontend
We offer excellent Spree Commerce responsive frontend architecture to assist you in creating a lightning-fast, app-like e-commerce storefront that is always up to date and provides a smooth UI experience to your visitors.
Spree Commerce Backend
We develop React, Angular, and Vue applications using our JavaScript/TypeScript SDK, with Spree serving as the headless eCommerce backend engine, and we offer premium Spree Commerce Backend services.
Spree Commerce API
We collaborate with a strategic Spree Commerce firm specializing in designing next-generation Spree commerce solutions for your website to develop a robust API-driven headless e-commerce Spree Commerce solution.
Spree Commerce CMS
Turning an eCommerce concept into an online store is not enough to have a unique eCommerce concept. We offer the best Spree Commerce development so that you receive comprehensive counseling and evaluation for designing a customized Spree Commerce CMS solution that meets your needs.
Spree Commerce PWA
By combining Spree's modern responsive front-end with any significant mobile app development framework, you can create a high-performing, powerful Spree Commerce PWA app by leveraging our years of expertise and reliability in Spree PWA development.
Spree Commerce Hosting
Create your Spree Commerce website with our scalable, load-bearing, and robust Spree Commerce hosting support to enhance your website's security and handle additional traffic without crashing.
The STAMOD Advantage
There is no upfront licensing fee because Spree is an open-source platform. There is no "enterprise" edition. Enterprise clients and small and medium-sized businesses can use the same software for commercial purposes without paying a license fee.
Spree Integrator makes it simple to connect your online store to third-party services. You can also incorporate your customizations to create a fully integrated solution.
Spree enables rapid time to market through simple installation and easily accessible Plugins and Extensions.
With Our Spree commerce development service, you can have easy payment gateway integration options.
Why Choose STAMOD to Outsource Spree Commerce Development Projects
High-Quality Service
At STAMOD, we strive to provide 100% error-free and high-quality service in three different models. We work on the production and design to ensure your spree commerce development projects reach completion without bottlenecks or time lags. Our outsourcing services outfit your project with embedded staff onsite at the Original Equipment Manufacturer (OEM) locations.
Fast Turnaround Times
We have a global infrastructure of companies and delivery centers to ensure that we provide the fastest turnaround time without compromising the quality of our spree commerce development solutions.
Highly Qualified Team
Our team comprises industry experts with 100+ person-hours of experience, with proficiency in practical production and theoretical design knowledge.
Global Infrastructure
STAMOD works with invested companies and partners across India, Malaysia, the Philippines, Indonesia, Sri Lanka, and Thailand.
Dedicated Point of Contact
When you trust STAMOD to outsource your spree commerce development projects to us, we immediately assign a dedicated project manager as the SPOC for clear communication and seamless management of the collaboration from the very first day until the project completion.
Scalable Service Packages
At STAMOD, we pride ourselves on providing flexibility of service. As a result, we can scale our team and infrastructure to adapt to the demand of your project related to the spree commerce development outsourcing project.
Innovative Technology Access
The standard of our infrastructure backs the quality of our service. In addition, we have access to state-of-the-art technology and tools to help innovate your spree commerce development projects and services.
Guaranteed Customer Support 24/7
Our team handles every minute detail to ensure the smoothest run for your project. We have dedicated members focused at all times on project management, marketing, sales, and customer support for immediate resolution of any kinks and bottlenecks in the project line-up.