STAMOD Data engineers can help your company's data break down silos and give actionable information. Hiring such professionals can be difficult, where STAMOD can assist you. Our big data experts have expertise working in a variety of industries. Flexibility is one of the advantages of supplementing essential data requirements. Your data engineers will work shifts, which is most convenient for your company's project.
Range Of Use Cases Covered By STAMOD Data Engineers
STAMOD can provide you with the exact amount of experienced individuals and talents required to complete your task on time without straining your budget. We are well-versed in cutting-edge technology, have a wealth of expertise, and a thorough understanding of more than 30 industries.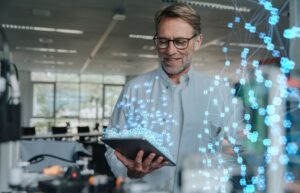 Data Integration
We find and access suitable data sources, matching them with your company's objectives to provide a robust set of transformation procedures for accomplishing various business objectives.
Customized Dashboards
Our leadership team comprises highly trained engineers and professionals who specialize in designing custom dashboards to analyze, manage, and store data in a user-friendly manner to provide excellent value to your company.
Data Storage
Data storage and retrieval are vital components for data use and analysis for data engineers. Our engineers use sophisticated data storage technologies to keep critical information safe.
Data Sorting
Our data engineers organize the company's data architecture, preparing it for study by data analysts and scientists. Engineers at STAMOD dig through data silos to locate and remove waste, then translate the information into valuable insights.
Data Management
As the number of data sources grows, having data fragmented across multiple formats prevents an organization from a complete picture of its situation. STAMOD's data pipelines are dependable, efficient, and secure, allowing you to manage your data for high-quality results.
Data Analytics
Our data engineers create technologies, infrastructure, and advanced technologies that will address specific business concerns while complementing your architecture.
The STAMOD Advantage
Timeline: Our team works with you to extract critical business data, manage data, and ensure high quality. Within a week, we can provide you with a dedicated and qualified pool of candidates.
Skilled Workforce Access: STAMOD's data engineers have over 15 years of experience in the industry, and the company has a vast employee access pool guided by AI and software colleges.
Model: Our team favors the transfer model and works with you to build your business monthly, quarterly, and annual basis.
F-500: Our data engineers have worked with Fortune 500 businesses and have earned their trust in defining technologies, infrastructure, and advanced technologies to address unique business concerns and align with your architecture.
Why Choose STAMOD Data Engineers For Your Staff Augmentation Strategy
High-Quality Service
At STAMOD, we strive to provide 100% error-free and high-quality service in three different models. Our team of data engineers works on the design and analysis to ensure your projects reach completion without bottlenecks or time lags. Our outsourcing services outfit your project with embedded staff onsite at the Original Equipment Manufacturer (OEM) locations.
Fast Turnaround Times
We have a global infrastructure of companies and delivery centers to ensure that we provide the fastest turnaround time without compromising the service and performance quality.
Highly Qualified Team
Our team comprises industry experts with 100+ man-hours of experience, proficiency in practical production, and theoretical design knowledge.
Global Infrastructure
STAMOD works with invested companies and partners across India, Malaysia, the Philippines, Indonesia, Sri Lanka, and Thailand.
Dedicated Point of Contact
When you trust team STAMOD to include in your data reporting and visualization staff augmentation strategy, we immediately assign a dedicated project manager as the SPOC for clear communication and seamless management of the collaboration from the very first day until the project completion.
Scalable Service Packages
At STAMOD, we pride ourselves on providing flexibility of service. As a result, we can scale our team and infrastructure to adapt to the demand of your project related to data reporting and visualization staff augmentation.
Innovative Technology Access
The standard of our infrastructure backs the quality of our service. In addition, we have access to state-of-the-art technology and tools to help innovate your data engineering projects and staff augmentation.
Guaranteed Customer Support 24/7
Our team handles every minute detail to ensure the smoothest run for your project. We have dedicated members focused at all times on project management, marketing, sales, and customer support for immediate resolution of any kinks and bottlenecks in the project line-up.