Staff Augmentation Services:
Data Pipeline is needed in every use case that one can think of in contrast to extensive data. Data pipelines can be developed and managed for various problems, from reporting to real-time tracing to machine learning. In addition, you can extract, load, and transform data with built-in data quality checks. STAMOD end-to-end pipelines are designed on a metadata-first architecture, ensuring that you get the complete view of your data. All of the time.
Our Range of Expertise
STAMOD's data engineers have over 15 years of experience in the industry and have a large employee access pool that AI directs. STAMOD team collects data from any source, organizes it in Amazon Redshift, Athena, or Snowflake, and publishes it to analytic, machine learning, and operational systems. In addition, we manage data pipelines that collect, organize, and harness your data so that you can extract information using only your SQL abilities.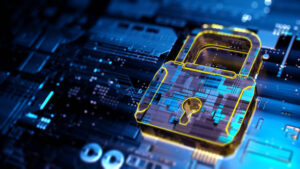 End-to-End Pipelines & Data-driven integration
Our interfaces allow for customized data extraction, data transformation at the source to comply with data privacy regulations, and complete insight into data freshness and quality.
Advanced Functionality of Pipeline Building
Create multi-level transformations with ease: We define transformations in the query engine's native SQL dialect, use Python for more complex changes, and have shifts automatically triggered when connections refresh data.
Publish data within your organization: By publishing data to third-party apps for company-wide usage, you may share data results with executives and decision-makers, as well as offer direct access to internal applications.
Robust Data Infrastructure
To Deliver Exceptional Data Products, our team uses complex data pipelines and a well-designed data infrastructure behind the scenes of a timely analytics report, intelligent business intelligence dashboard, or robust machine learning model.
Flexible Data Architecture
A flexible data architecture enables numerous on-demand modifications in data analytics and new data product development and automation.
Data Integrity
High adoption of data-driven processes can be evident in decision-making, workflows, and innovation when constant data accuracy and integrity.
Optimized AWS Resources
We customize AWS services to meet your scalability and functionality needs, and we continuously check service performance to guarantee that they are available and running smoothly.
Single Source of Truth
Data from many sources are cleaned, processed, and normalized to create a single source of truth (SSOT) that allows everyone to operate on the same data.
Steps we follow for Building Data pipeline –
Data sources introduction
Data consumed in its unprocessed state
Data Processing
Data Transformation
Data stored in Warehouses
Finally, data is used for Machine Learning, Reporting, Analytics
The STAMOD Advantage
F-500: Our data engineers have served Fortune 500 companies and earned trust in cooperating advanced technologies to solve specific challenges of the business.
Timeline: We can get you started with a skilled and ready pool of candidates within a week. We ensure that data is delivered on schedule, that failures are detected, and that any problems are resolved.
Model: Our workforce focuses on the transfer model and works with you monthly, quarterly, and annually to help you expand your business.
Why Choose STAMOD For The Staff Augmentation Strategy For Data Infrastructure And Pipeline
High-Quality Service
At STAMOD, we strive to provide 100% error-free and high-quality service in three different models. Our team works on the design and analysis to ensure your projects reach completion without bottlenecks or time lags. Our data infrastructure and pipeline outsourcing services outfit your project with embedded staff onsite at the Original Equipment Manufacturer (OEM) locations.
Fast Turnaround Times
We have a global infrastructure of companies and delivery centers to ensure that we provide the fastest turnaround time without compromising the service and performance quality.
Highly Qualified Team
Our team comprises industry experts with 100+ hours of experience, proficiency in practical production, and theoretical design knowledge.
Global Infrastructure
STAMOD works with invested companies and partners across India, Malaysia, the Philippines, Indonesia, Sri Lanka, and Thailand.
Dedicated Point of Contact
When you trust team STAMOD to include in your data infrastructure and pipeline staff augmentation strategy, we immediately assign a dedicated project manager as the SPOC for clear communication and seamless management of the collaboration from the very first day until the project completion.
Scalable Service Packages
At STAMOD, we pride ourselves on providing flexibility of service. As a result, we can scale our team and infrastructure to adapt to the demand of your project related to data infrastructure and pipeline staff augmentation.
Innovative Technology Access
The standard of our infrastructure backs the quality of our service. In addition, we have access to state-of-the-art technology and tools to help innovate your data infrastructure and pipeline projects and staff augmentation.
Guaranteed Customer Support 24/7
Our team handles every minute detail to ensure the smoothest run for your project. We have dedicated members focused at all times on project management, marketing, sales, and customer support for immediate resolution of any kinks and bottlenecks in the project line-up.