Data engineers are essential components of any corporate data analytics team. They are in charge of managing, optimizing, supervising, and monitoring data extraction, storage, and dissemination across the organization to assist business leaders in making better decisions faster. Our eagle-eyed employees oversee the flow of information and serve as the ultimate gatekeepers. STAMOD has a selected network of database engineers with 15+ years of industry expertise to provide our clients with the best and highly qualified people at a cheaper cost.
Range Of Use Cases Covered By STAMOD Database Engineers
STAMOD offers an extensive network of outstanding database engineers who can create, monitor, and secure even the most complicated databases. In addition, our clients spend less time interviewing professionals; we deploy consultant matching technologies powered by artificial intelligence and robotic process automation. These are people who are fluent in SQL and have practical expertise in optimizing or debugging various systems.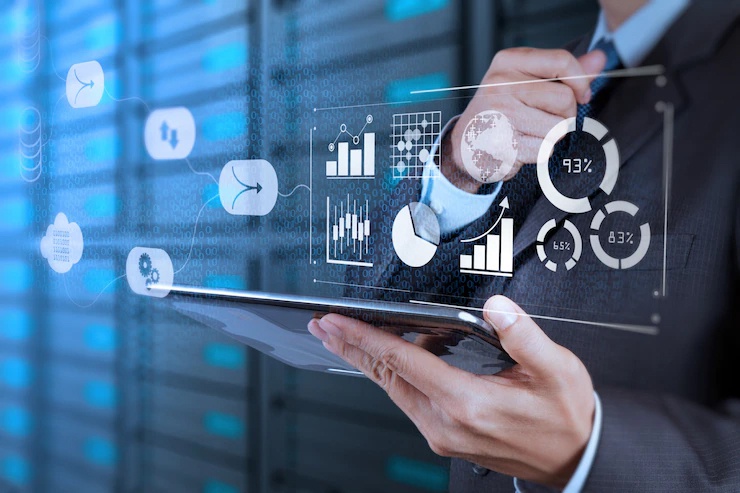 SQL
Strong SQL abilities allow you to build data warehouses, integrate them with other tools, and analyze the data for commercial objectives using databases. Our data engineers focus on several SQL types at any given time: advanced modeling, big data, and so on.
NoSQL
Non-tabular databases (sometimes known as "not only SQL") store data differently from relational tables. Our engineers have extensive experience with NoSQL technologies such as Apache River, BaseX, Ignite, Hazelcast, Coherence, and many others.
Python
STAMOD's database engineers are fluent in Python. As a result, they can develop maintainable, reusable, and complicated functions that are efficient, versatile, and ideal for text analytics while also providing a solid foundation for big data support.
Platform Knowledge
There are dozens of database systems to choose from in today's IT landscape, and database engineers must be familiar with all of them. Several of our engineers specialize in Microsoft SQL Server, while others work with Oracle, MySQL, or other platforms.
Amazon Web Services (AWS)
We have database experts who are well-versed in the most common data warehousing systems, such as Amazon Web Services and Amazon Redshift.
Communication
Our database experts can present technical facts clearly and understandably. In addition, our engineers have excellent communication skills which allow them to blend in with the b.roader group of workers and fully integrate with operations and contribute to a more efficient workplace.
Optimization and Debugging
Having a diverse set of debugging and optimization skills will aid you in resolving urgent issues and increasing workplace productivity. In addition, with end-to-end solution visibility, our database engineers' debugging skills become crucial in the team.
Kafka and Hadoop
STAMOD's database engineers are professionals at storing and analyzing real-time data processing, monitoring, and reporting using Kafka and Hadoop. Our team consists of extremely competent engineers who are database engineering experts and give exceptional value.
The STAMOD Advantage
Timeline: We can get you started in less than a week with a ready pool of the top applicants, depending on your project goals.
Models: Our team is slanted toward the transfer model and works with you to expand your business. Monthly, quarterly and annual models are available.
Fortune-500: Fortune 500 companies have entrusted us with workforce augmentation in various industries.
Why Choose STAMOD Database Engineers For Your Staff Augmentation Strategy
High-Quality Service
At STAMOD, we strive to provide 100% error-free and high-quality service in three different models. Our team of database engineers works on the design and analysis to ensure your projects reach completion without bottlenecks or time lags. Our outsourcing services outfit your project with embedded staff onsite at the Original Equipment Manufacturer (OEM) locations.
Fast Turnaround Times
We have a global infrastructure of companies and delivery centers to ensure that we provide the fastest turnaround time without compromising the service and performance quality.
Highly Qualified Team
Our team comprises industry experts with 100+ hours of experience, proficiency in practical production, and theoretical design knowledge.
Global Infrastructure
STAMOD works with invested companies and partners across India, Malaysia, the Philippines, Indonesia, Sri Lanka, and Thailand.
Dedicated Point of Contact
When you trust STAMOD database engineers to include in your staff augmentation strategy, we immediately assign a dedicated project manager as the SPOC for clear communication and seamless management of the collaboration from the very first day until the project completion.
Scalable Service Packages
At STAMOD, we pride ourselves on providing flexibility of service. As a result, we can scale our team and infrastructure to adapt to the demand of your project related to database engineering staff augmentation.
Innovative Technology Access
The standard of our infrastructure backs the quality of our service. In addition, we have access to state-of-the-art technology and tools to help innovate your database engineering projects and staff augmentation.
Guaranteed Customer Support 24/7
Our team handles every minute detail to ensure the smoothest run for your project. We have dedicated members focused at all times on project management, marketing, sales, and customer support for immediate resolution of any kinks and bottlenecks in the project line-up.


Have any Questions?
Call us Today!
Get a FREE QUOTE
Make outsourcing a reality as quick as 24 hours!