Sustenance Engineering:
Rapid technological advancements have resulted in shorter product life cycles. While businesses must constantly develop and launch new product lines, they must also pay attention to the Sustenance engineering of older items. STAMOD has been assisting worldwide corporations in developing and implementing advanced product line plans. This entails changes in various areas, including product design, functionality, applications, pricing, market positioning, production methods, and customer service.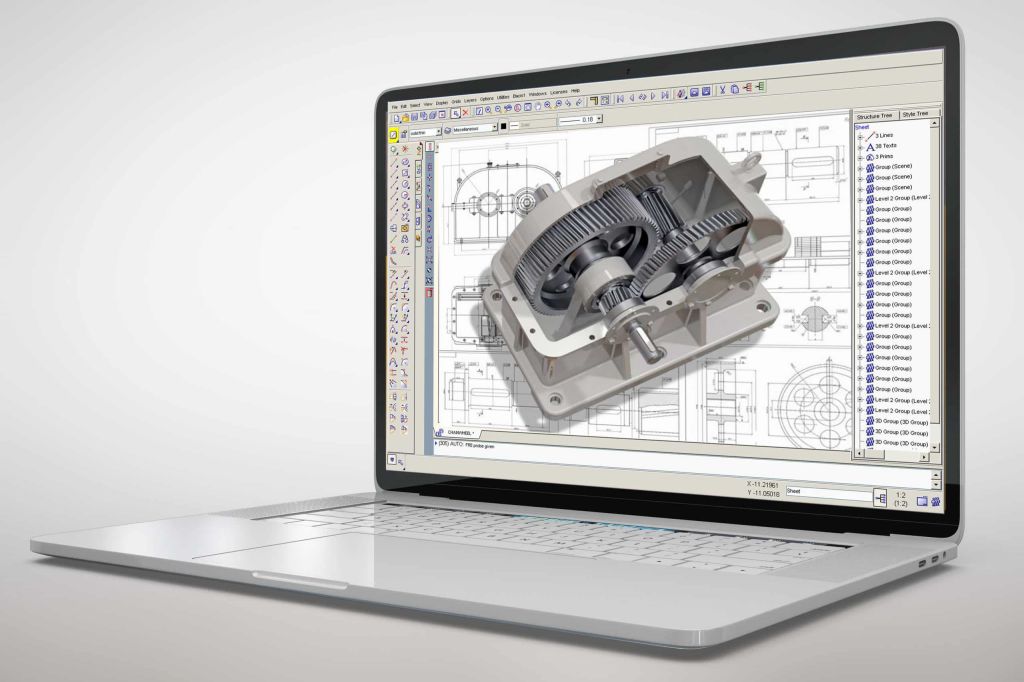 Our Range of Expertise
We assist enterprises in lowering maintenance costs with our intelligent sustenance engineering capabilities. We provide practical tools, technology, and processes to our customers, allowing them to focus on newer initiatives while maintaining a loyal consumer base. Our Product Maintenance Services cover the following:
STAMOD's legacy data conversion services help companies migrate from old data manuals, rough sketches, and partial drawings to a customer-defined, customizable CAD data format.
We specialize in designing injection molds and press tools with quick turnaround times and low costs. This procedure aids in keeping project costs familiar while also ensuring that the project is completed on schedule and with the highest quality product.
With the support of dedicated engineers, we at STAMOD manage ECR / ECN requests. As a result, consumers benefit from significant cost reductions and turnaround time reductions.
STAMOD Value Engineering services are a systematic application of well-known approaches to identify and remove unnecessary expenses in a project based on functionality, product quality, and production costs.
Due to your product's weight and decreased efficiency, our value analysis services focus more on reducing unnecessary features or excessive expenditures. Therefore, to create our comprehensive analysis report, we focus on the product's weight optimization and design studies.
The STAMOD Advantage
From Discovery to Delivery, STAMOD delivers professional services in localization and modification of sustenance engineering services.
We offer consultation on Upgrades to keep customers up to date on the newest technology, advancements, and market trends.
STAMOD helps to efficiently strike a broad partner ecosystem for metallurgical testing, measuring, and 3D scanning.
Why Choose STAMOD to Outsource Your Sustenance Engineering Services
High-Quality Service
At STAMOD, we strive to provide 100% error-free and high-quality service in three different models. We work on the production and design to ensure your Sustenance Engneering projects reach completion without bottlenecks or time lags. Our outsourcing services outfit your project with embedded staff onsite at the Original Equipment Manufacturer (OEM) locations.
Fast Turnaround Times
We have a global infrastructure of companies and delivery centers to ensure that we provide the fastest turnaround time without compromising the quality of our Sustenance Engineering services.
Highly Qualified Team
Our team comprises industry experts with 100+ hours of experience, with proficiency in practical production and theoretical design knowledge.
Global Infrastructure
STAMOD works with invested companies and partners across India, Malaysia, the Philippines, Indonesia, Sri Lanka, and Thailand.
Dedicated Point of Contact
When you trust STAMOD to outsource your Sustenance Engineering projects to us, we immediately assign a dedicated project manager as the SPOC for clear communication and seamless management of the collaboration from the very first day until the project completion.
Scalable Service Packages
At STAMOD, we pride ourselves on providing flexibility of service. As a result, we can scale our team and infrastructure to adapt to the demand of your project related to Sustenance Engineering outsourcing project.
Innovative Technology Access
The standard of our infrastructure backs the quality of our service. In addition, we have access to state-of-the-art technology and tools to help innovate your Sustenance Engineering services.
Guaranteed Customer Support 24/7
Our team handles every minute detail to ensure the smoothest run for your project. We have dedicated members focused at all times on project management, marketing, sales, and customer support for immediate resolution of any kinks and bottlenecks in the project line-up.